Youthful centrist and the current front runner in the French presidential elections Emmanuel Macron has been seen as winning a televised debate on Monday (20 March) according to polls, soundly beating his principal rival, right-winger Marine Le Pen.
Twenty nine per cent of those asked said they believed Macron had been the most convincing of his four rivals. The independent Onwards! Party leader was followed by left-wing Candidate Jean-Luc Melenchon with 20 per cent. Le Pen and scandal-ridden conservative Francois Fillon were tied in third place. The Socialist Party's Benoit Hammon placed last.
The debate, which has been seen as a key opportunity for candidates to differentiate themselves in the election where nearly 40 per cent of voters are undecided, lasted three hours and 30 minutes. Macron was seen to dominate the debate and none of the other candidates delivered a knockout blow.
In the wake of a driving wave of populism across the United States and Europe, seen in Britain's 2016 decision to leave the European Union and the election of Donald Trump, observers have become concerned the French elections could deliver a surprise victory to Le Pen.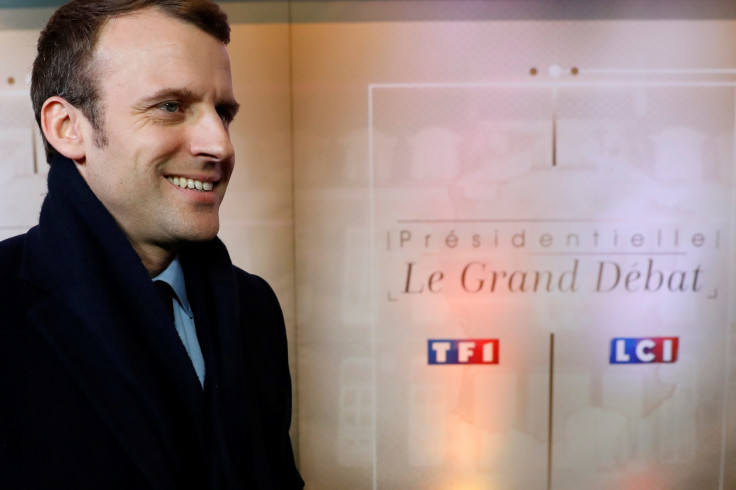 Macron, a former economics minister under sitting French president Francois Hollande, attacked Le Pen on her strident anti-immigration stance. "You are failing (voters) by twisting the truth," Macron told Le Pen over the standing political row over the burkini, a conservative swimsuit worn by some women and banned by certain municipalities in the south of France.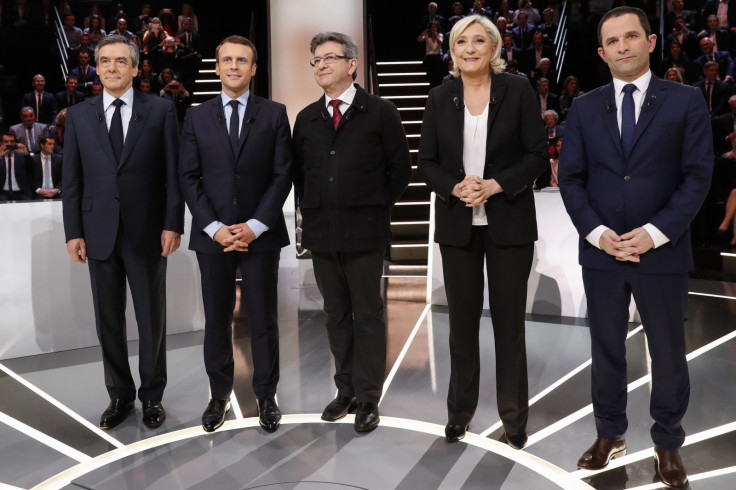 Le Pen attacked Macron saying on issues of policy that he had been indecisive calling his comments empty. "It's completely empty. I want to attract the French people's attention to the fact that every time you talk, you say a bit of this, a bit of that, and never decide," she said.
Controversies raging in the French media over an investigation into financial irregularities surrounding conservative candidate Francois Fillon had little bearing on the debates while they have dominated recent news cycles. "I may have committed some errors, I have faults, who doesn't, but I am experienced," the Republican nominee said in response.