Trump to House GOP: Vote on healthcare bill on Friday or Obamacare remains
President failed to reach consensus in negotiations with the conservative Freedom Caucus.
President Donald Trump is done negotiating with members of his party on the controversial healthcare bill aimed to repeal and replace Obamacare, the administration indicated on Thursday (23 March) during an evening meeting with House Republicans.
Office of Management and Budget director Mick Mulvaney said there were two options after Thursday's vote was suspended: Vote on the bill on Friday (24 March) or the president will move on to other issues. A senior administration source told NBC News that this was a "very definitive, very clarifying" message from Trump.
If the bill does not pass - and it currently lacks the votes to do so - the president will take it as a sign that those in Congress are "breaking their promises to their constituents to repeal and replace Obamacare even with a Republican president in the White House," the source added.
The initial House vote for Thursday was postponed after negotiations with members of the hardline conservative Freedom Caucus stalled. According to The New York Times, Trump agreed to their demands to remove federal health insurance requirements for benefits such as maternity care, emergency services, mental health and wellness visits.
The Times reported the conservative faction raised their requests, after gaining some concessions, to include the repeal of all regulatory mandates in the Affordable Care Act such as prohibiting lifetime coverage caps and excluding coverage for pre-existing conditions.
"We're committed to stay here until we get it done," Representative Mark Meadows (R-NC), the chairman of the Freedom Caucus said. "So whether the vote is tonight, tomorrow or five days from here, the president will get a victory."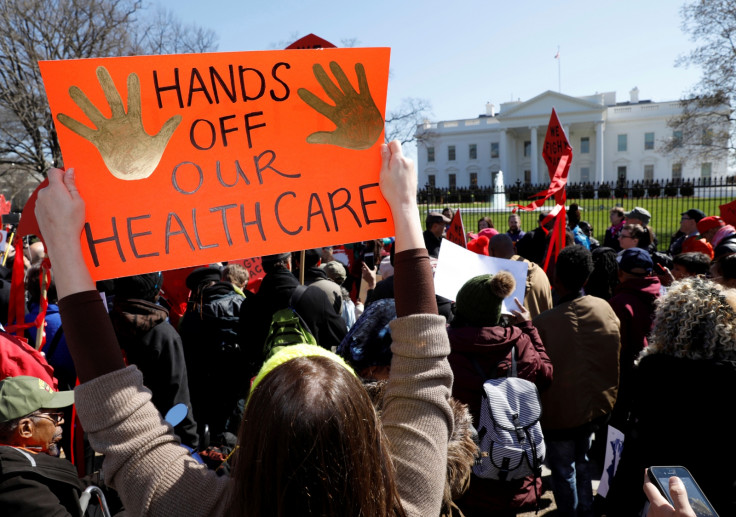 However, despite the administration's efforts, the Freedom Caucus refused to support the bill. Meadows told reporters that between 30 and 40 Republicans planned to vote "no". The GOP can only afford to lose 22 if they want to pass the bill.
Trump ultimatum
In response, Trump has sent an ultimatum to the Capitol: support the bill as is, or Obamacare stays. "Disastrous #Obamacare has led to higher costs & fewer options. It will only continue to get worse! We must #RepealANDReplace. #PassTheBill," the president tweeted late on Thursday. The ultimatum comes on the heels of Trump's warning that those who do not vote for the bill will lose their seats.
Also working against the president's plans are a group of moderate members known as the Tuesday Group, who are against the bill's cuts to Medicaid and slashed insurance benefits. Members of the Tuesday Group went to the White House for a meeting but did not budge in their opposition.
Former president Barack Obama waded into the issue on Thursday, as his signature healthcare law celebrated its seventh anniversary.
"I've always said we should build on this law, just as Americans of both parties worked to improve Social Security, Medicare, and Medicaid over the years," he wrote in an email to followers.
"So if Republicans are serious about lowering costs while expanding coverage to those who need it, and if they're prepared to work with Democrats and objective evaluators in finding solutions that accomplish those goals - that's something we all should welcome."
© Copyright IBTimes 2023. All rights reserved.