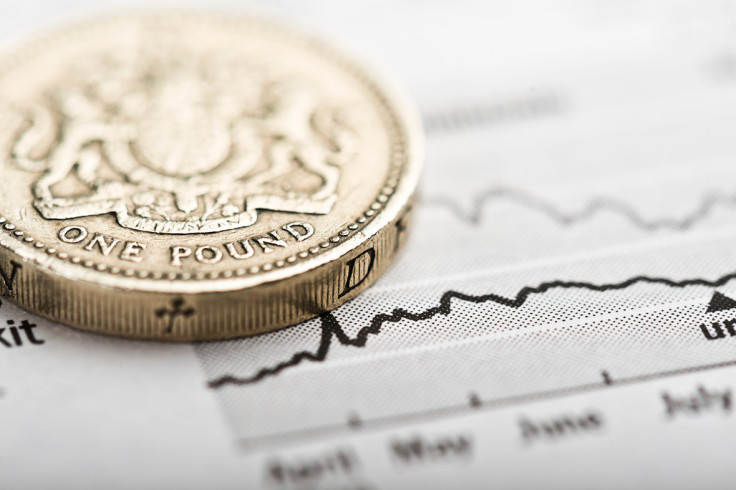 The pound kicked off the week on a positive note, soaring to a two-month high against the dollar, as it benefited of the latter's woes following last week's collapse of Donald Trump's healthcare bill.
By early afternoon, sterling was trading 1.07% higher against the dollar, fetching $1.2603, having climbed above $1.26 for the first time since 2 February. The pound, however, was broadly flat against the euro, exchanging hands at €1.1566.
However, analysts warned the UK currency's surge could be short-lived as, later this week, Theresa May will trigger Article 50, thereby sanctioning the start of the process that will take Britain out of the European Union.
"Volatility in the [pound/dollar] rate is set to continue with the triggering of Article 50 on Wednesday," said Alexandra Russell-Oliver, currency markets analyst at Caxton FX.
Chris Saint, senior analyst at Hargreaves Lansdown, added:"With the focus largely elsewhere for the moment, the pound is actually stronger across the board against its main rivals.
"With Theresa May set to trigger Article 50 on Wednesday, the UK economic data could well take a back seat to the politics again this week."
Elsewhere, the dollar suffered heavy losses against its main rivals, after the US President failed to get his amendments to Obamacare passed by Congress on Friday (24 March), with investors growing doubtful over Trump's ability to push through his other policy initiatives such as tax reforms and infrastructure spending.
The greenback tumbled 1.06% against the yen, trading at ¥110.16, and plunged 0.97% and 0.83% against the Swiss franc and the euro respectively, exchanging hands at CHF0.9818 and 0.9176 euro cents. The US currency was also 0.10% lower against its Canadian counterpart, trading at CAD$1.3364.
"Last week's defeat to the healthcare bill has raised questions over the longevity of the Trump trade with sellers exploiting the renewed uncertainty to attack the greenback further," said FXTM research analyst Lukman Otunuga.
"Although the dollar may remain supported in the longer term amid the improving confidence towards the US economy, the growing uncertainty over Trump's economic policy has left bears in firm control in the short term."
However, Fawad Razaqzada, market analyst at Forex.com, said the dollar was unlikely go down without a fight, as it remains supported by a hawkish Federal Reserve, and generally dovish central banks elsewhere.
"With political risks facing the European Union [...] the euro/dollar and pound/dollar may remain under pressure for some time yet, even if both have looked strong in recent weeks," he said.
"Therefore, the dollar's down days could be numbered, before it potentially resumes its long-term trend. But even if the long-term bullish trend has ended, I just don't think the bulls will go down without a fight."