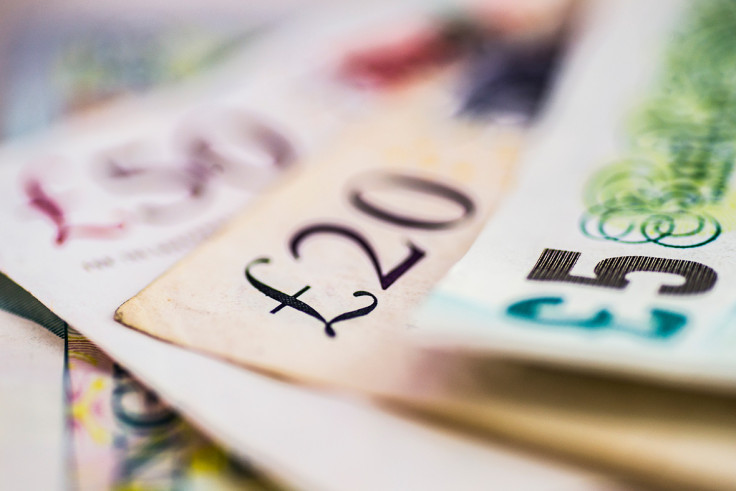 The pound bounced back against major currency crosses on Friday (30 September), reversing three successive sessions of declines, after the UK's economic growth for the second quarter was revised upwards by the country's Office for National Statistics (ONS).
At 4:21pm BST, the pound was changing hands versus the dollar and euro at $1.3017 and €1.1569, up 0.39% and 0.12% respectively. Earlier in the session, the ONS revised the UK's second quarter gross domestic product (GDP) growth to 0.7%, from a previous estimate of 0.6%.
Ascribing reasons for the upward revision to the figure published on 26 August, the ONS said service sector growth and consumer spending had come in stronger than previously thought.
Services grew 0.6%, up from 0.5%, while business investment rose 1% instead of 0.5%. However, net trade shaved off 0.8 percentage points off headline growth as exports fell 1%, while imports rose 1.3%.
GDP grew 2.1% in the second quarter from a year earlier, while on an annualised basis, growth came in at 2.7%.
Darren Morgan, head of GDP data at the ONS, said that despite some very weak indicators appearing in the immediate aftermath of the referendum, estimates gathered by the ONS from more than 23,000 firms now suggest that the services sector – which accounts for three quarters of the economy – in fact grew strongly well into July, the month after Brexit."
Meanwhile, the euro continued to trade sideways, gaining marginal ground across the market, despite a decline against the pound. The currency changed hands at JPY113.76 and $1.1239, up 0.15% and 0.34% versus yen and dollar respectively.
Kit Juckes, head of forex at Societe Generale, said the euro was mirroring range-bound bond yields and a lack of economic surprises. "This uninspiring cocktail can remain in place for a while, but the balance of longer-term risks is shifting.
"Further dollar strength is more likely to come at the expense of other key currencies such as the Chinese yuan and Mexican peso, which together account for over a third of the dollar's trade-weighted basket. The Euro's downside has narrowed from the Fed's caution and the ECB's lack of policy manoeuvre."
Finally, the Norwegian krone ended the week as one of the top performing G10 currencies. The bounce in crude oil prices, from lows seen in January, has paved the way for the krone to revalue from cheap levels, changing hands, at the time of writing, at $0.1252 up 0.81% versus the greenback.