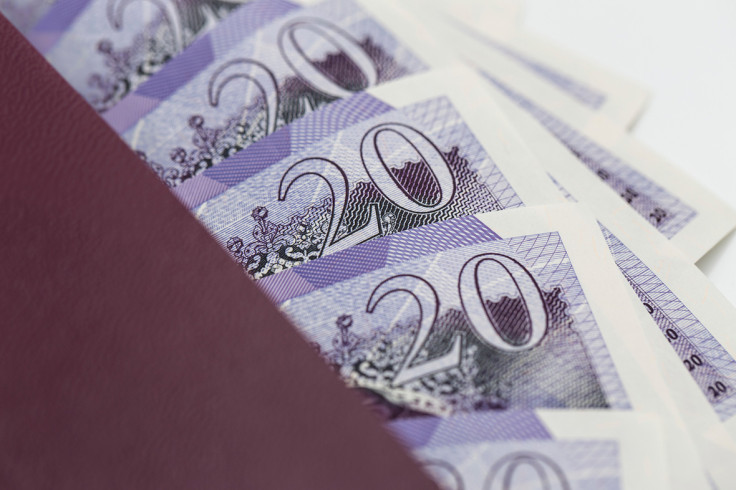 The pound began the week on the back foot, declining against its main rivals following the news Britain's factory growth slowed down last month.
Halfway through the first session of the week, sterling was down 0.36% and 0.20% against the dollar and euro respectively, trading at $1.2500 and €1.1728.
"For the first time in several days, the pound showed signs of weakness against the euro and the dollar on the back of disappointing manufacturing figures for March – in marked contrast to the robust figures seen in the Eurozone," said Paresh Davdra of Rational FX.
"These weaker figures suggest that after months of good export levels, the inflationary effects of Brexit and the falling demand for consumer goods could be making it difficult to sustain the same levels of growth."
The latest Markit manufacturing purchasing managers' index (PMI) fell to a four-month low of 54.2 in March, slowing down from 54.6 in the previous month and missing expectations for a 55 reading.
IHS Markit senior economist Rob Dobson said: "The survey also clearly shows that high costs and weak wage growth are sapping the strength of consumers, with rates of expansion in output and new orders for these products slowing further."
Elsewhere, the euro was broadly flat against the dollar, trading at $1.0655, failing to build on some upbeat economic data from the Eurozone. Data from Markit showed the recovery in the 19-country bloc continued last month, with factory output growing at the fastest pace since April 2011, with the overall Eurozone manufacturing PMI climbing to 56.2 in March, up from 55.4 in February.
"While the Eurozone economy currently looks to be on the front foot, it remains to be seen if activity is hampered by consumers becoming more cautious as purchasing power is squeezed by overall significantly higher inflation and limited wage growth in most countries," said Howard Archer, chief UK and European economist at Markit.
Across the Atlantic, meanwhile, the dollar was broadly unchanged from Friday's (31 March) closing levels in a week that will see economic data and Federal Reserve speakers move to the forefront of the agenda for US investors.
The US manufacturing PMI will be released at 2.45pm BST, while New York Fed President William Dudley, Philadelphia Fed President Patrick Harker and Richmond Fed President Jeffrey Lacker will all address the state of the economy when they speak at separate events throughout the day.