Energy and petrochemicals firm Ineos, founded by tycoon Jim Ratcliffe, has agreed to by the Forties Pipeline System (FPS) and its associated facilities, including the Kinneil Terminal, from oil giant BP in deal worth $250m (£200m).
Under the terms of the agreement, Ineos will pay BP a cash payment of $125m on completion of the deal and an earn-out arrangement over seven years that could total $125m.
Alongside the Kinneil terminal and gas processing plant, all sites at Aberdeen, including the Dalmeny terminal and the Forties Unity Platform, will transfer to Ineos when the deal is completed.
The pipeline, which came onstream from the North Sea's Forties field in 1975, transports 450,000 barrels per day (bpd) of crude, which amounts to 40% of the UK production.
The system currently stretches over 235 miles, linking 85 North Sea oil and gas fields to the UK mainland, and to Ineos' Grangemouth refining and processing facility.
In a statement, Jim Ratcliffe said the North Sea continues to present new opportunities for his company. "The Forties Pipeline System is a UK strategic asset and was originally designed to work together to feed the Grangemouth refinery and petrochemical facilities.
"We have a strong track record of acquiring non-core assets and improving their efficiency and reliability, securing long term employment and investment. I am delighted that we can now bring this integrated system back under single ownership in Ineos."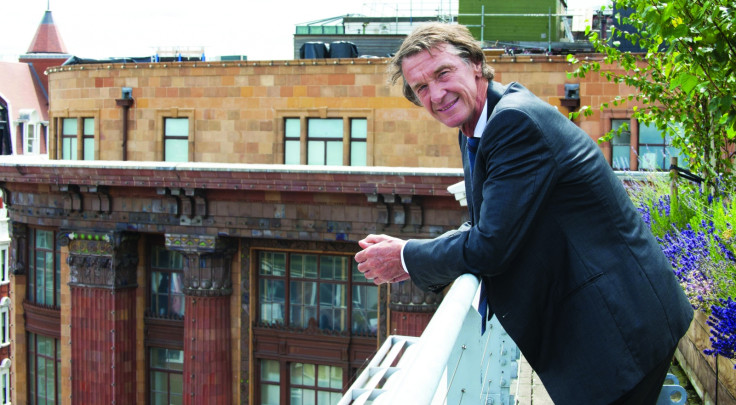 Responding to the sale, BP group chief executive Bob Dudley said the oil major is returning to growth in the North Sea as it brings in important new projects, including the Quad 204 redevelopment and Clair Ridge, into production and pursue further opportunities beyond these.
"While the Forties pipeline had great significance in BP's history, our business here is now centred around our major interests west of Shetland and in the Central North Sea. The pipeline has long been an important feedstock supplier to Ineos at Grangemouth. We believe that through also owning FPS, Ineos will be able produce greater efficiencies and help secure a competitive long-term future for this important piece of UK oil and gas infrastructure."
The FPS employs around 300 staff, totalling the workforces at Kinneil, Falkirk, Dalmeny, Aberdeen and offshore personnel.