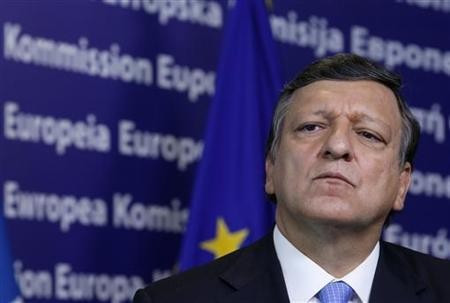 Discussions are taking place between French and German officials as how best to resolve the current Eurozone crisis and to give the IMF greater power in time for an EU summit on Oct 23.
"The resources available in the EFSF and IMF are not adequate if the contagion is going to spread any further," South Africa's Finance Minister Pravin Gordhan said in Paris.
Fears of a potential Greek default have played havoc with the markets in the second half of this year, with global stocks falling 12 per cent from their 2011 high in May.
Standard and Poor on Friday downgraded Spain's credit rating from AA to AA-, citing the country's high unemployment, tightening credit and high private sector debt.
Last week, Italy's credit rating was slashed by Moody's from Aa2 to A2 with a negative outlook, blaming a "material increase in long-term funding risks for the euro area."
"This meeting takes place in a context where the absolute priority for the success of the G20 is to find the elements for the stability of the euro zone," a source at the French finance ministry said.
"This meeting is an important staging point before (a November 3/4 G20 leaders summit in) Cannes and a valuable opportunity to put pressure on the euro zone," said a non-euro zone G20 delegate.
A Franco-German crisis plan is likely to ask banks to accept bigger losses on their Greek debt than the 21 percent spelled out in a July plan for a second bailout of Athens, which now looks insufficient.
"It will be more, that's more or less certain," French Finance Minister Francois Baroin, who is hosting the Paris talks, said in an interview on Europe 1 radio.