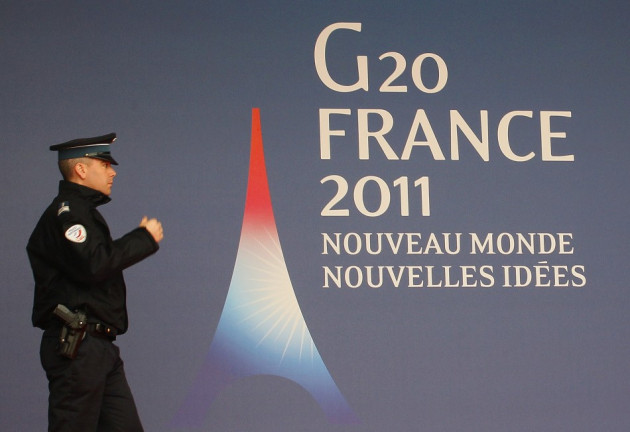 The G20 Summit, starting November 3, has been plunged into confusion as the shock announcement of a Greek referendum on the Eurozone bail-out has sparked anger among world leaders and confusion on the world markets.
Greece, one of the smallest economies in the world, is sapping the life out of not just Europe, but the USA, Africa and parts of Asia too. Instead of the summit, designed to "set the agenda for long-term economic reform", talking about a five year plan for the global economy, one small European country will clear the agenda.
Crisis talks before G20 meeting
In the lead up to tomorrow's summit, the Greek prime minister, George Papandreou, will face the French and German leaders in a crisis meeting this afternoon where he will explain why he has taken the "surprising" action to announce a referendum on its future with the EU, taken just five days after the European Summit on Wednesday three days before the G20 summit.
The French President and German Chancellor, Nicolas Sarkozy and Angela Merkel respectively, were preparing to finalise details on the decisions taken with all the members of the eurozone last week, but instead will stage a fresh round of talks to establish what action to take.
"This announcement took the whole of Europe by surprise," President Sarkozy said in a televised address. "The plan ... is the only way to solve Greece's debt problem."
The announcement comes as an embarrassment to the Sarkozy and Merkel, who had wanted to establish a clear plan for the eurozone prior to the G20 summit, so further decisions could be made regarding the world economy rather than continue focusing on Greece - a country which has been on the political and economic agenda for nearly two years.
"To drag all the world leaders for a two day meeting is not great," said one analyst. "German and French executives hope that something will come of the meeting this afternoon so progress can at least be made on Thursday and Friday."
The Obama Agenda
The US President, Barack Obama, will head to the summit to insist that Europe sort out the problem of Greece at the earliest opportunity before "it has significant implications for the US and global economies.
Lael Brainard, the US Treasury Department's Undersecretary for International Affairs, said: "The EU is a critical anchor of global stability and our single largest trading partner."
He reassuringly added: "The President still believes that Europe has the capacity and resources to overcome its economic woes."