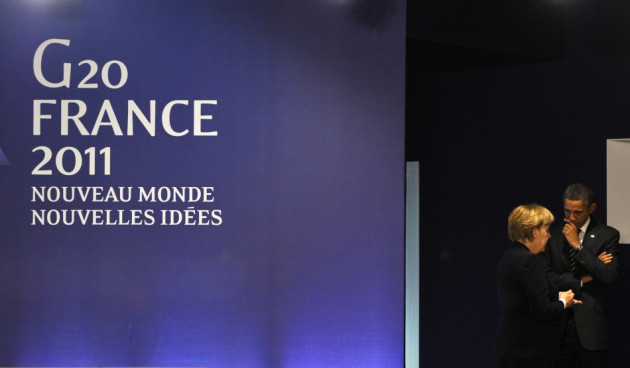 With the attention of world leaders firmly on Greece, the talks at the G20 summit in Cannes appear to have hit a brick wall, according to reports.
Journalists in Cannes have tweeted that meetings are on a "knife edge", with leaders from the emerging markets reportedly frustrated at the lack of clarification on imminent future of the eurozone.
Leparmentier Arnaud, from the French newspaper Le Monde, said via Twitter: "It has to be said. Failure at the G20 is a real possibility."
Essentially, Greece is dictating terms today with eurozone leaders unable to confirm whether or not it will even be a part of the EU's future which has led to a very thin and superficial set of decisions that have been achieved so far.
With so many variables in Athens, the challenge for the G20 of putting a tangible plan on the table by the end of the day; but at this early stage this is already looking remote.
In an attempt to give the G20 some kind of information, the pro-EU finance minister, Evangelos Venizelos rang EU officials to categorically confirm that "There would be no referendum in Greece."
The very fact, however, that the Greek finance minister is making this kind of announcement shows just how dysfunctional the country has become and it looks less likely by the hour that the prime minister, George Papandreou, will be able to survive beyond this evenings vote of confidence.