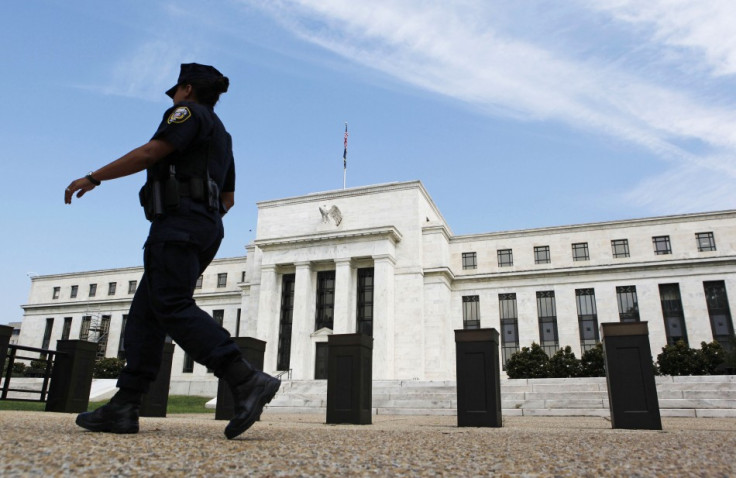 Developing economies have asked the International Monetary Fund to assess the impact of the planned US stimulus cuts on their economies.
The G24 countries want the IMF to analyze the impact of the US Federal Reserve's planned reduction, and eventual withdrawal, of its $85bn (£53bn, €63bn) bond-buying stimulus on their economies, said Fernando Aportela, the chair of the group and Mexico's vice minister of finance.
The request comes as emerging market economies continue to battle higher volatility in capital flows and exchange rates, and are seen struggling to boost sluggish growth, battered in the aftermath of the financial crisis.
The Federal Open Market Committee (FOMC) will meet on 29-30 October and on 17-18 December.
However, market analysts expect the Fed to put off its planned quantitative easing (QE) taper until March, 2014, as the ongoing fiscal gridlock in the US has thrown the world's leading economy out of gear.
"We believe more needs to be done by the Fund to support countries in warding off global tail risks and minimizing output losses," the Group of 24 developing and emerging economies said in communiqué dated 10 October, reported Reuters.
"Since [the Fed's September FOMC meeting], the government has partially shut down, and the uncertainty on the debt-ceiling deadline has risen further. This should keep the Fed even more cautious when it meets on 29-30 October. We expect QE tapering not to happen before March 2014," Standard Chartered said in a note to clients earlier in the week.
On 18 September, the world's most powerful central bank defied market consensus and decided against reducing its massive monthly asset buys as the current pace of economic growth in the US did not justify tapering monetary stimulus.
In addition, outgoing Fed Chairman Ben Bernanke refused to clarify whether the Fed would taper its bond purchases at all this year. Instead, he asserted that the programme was "not on a preset course".
Spillover
Developing economies suffered a capital exodus in the weeks leading up to 18 September, as US interest rates rose ahead of an expected cutback in the Fed's asset-buying stimulus programme.
Critics argue that a cutback could lead to a detrimental knock-on effect for both advanced economies as well as emerging markets.
In September, the OECD said that ongoing work to repair the European banking system and the eurozone's consistent fragility, as well as the looming prospect of a Fed tapering, threaten to derail an emerging post-financial crisis recovery.
In August, China warned the Fed that it must consider the timing and the pace of its planned stimulus taper to prevent any "spill-over effect" on emerging market economies.