Is G4S Poised to Quit Israel in Major Victory for BDS Campaign?
Security firm under fire after death of Palestinian inmate reconfirms pull-out from prison and police HQ deals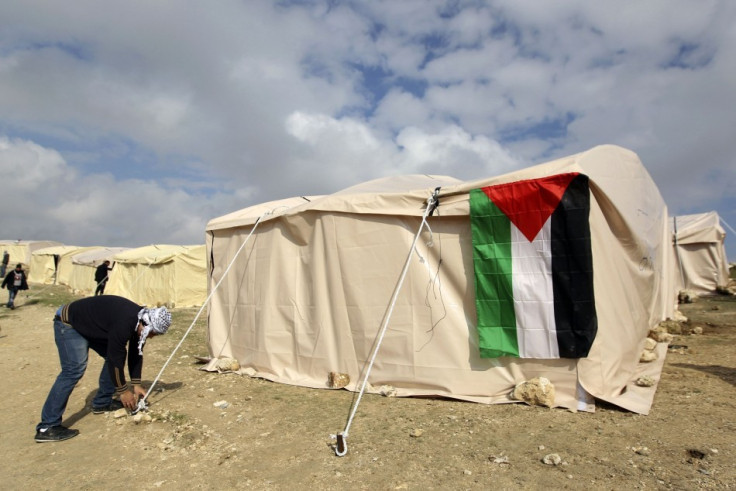 The world's biggest security company, G4S, has reiterated its pledge to end key contracts in Israel after pressure by pro-Palestinian groups in a move that some economists have suggested could signal it pulling out of the country altogether.
"G4S Israel may be next to be divested?" Kean Marden, analyst at Jefferies, told FT after G4S said it would reduce its involvement in settlements inside occupied Palestinian territories.
"The Israel-Palestine conflict has created reputational issues.The potential disposal of G4S Israel could be announced as soon as the June 25 capital markets day," said Jefferies.
The British-Danish firm, which employs 6,000 people in Israel, confirmed it will not renew security contracts at Ofer prison in the West Bank, plus checkpoints and the West Bank police headquarters, when they finish in 2015.
The initial decision dates back to 2011 but was confirmed in the wake of fresh protests by the BDS movement, which campaigns for the boycott of Israel and companies it accuses of being complicit in the country's violations of international law.
G4S told the FT that to ensure that its practices in Israel remain in line with its business ethics policy, it will exit the contracts "which involve the servicing of security equipment at a small number of barrier checkpoints, a prison and a police station in the West Bank area".
"G4S is responding to the huge amount of public pressure it is facing across Europe and the Arab world for its deep complicity with Israeli violations of international law by repeating its existing position that it intends to pull out of some of its contracts in illegal Israeli settlements," Zaid Shuaibi, spokesperson for the Palestinian Boycott, Divestment and Sanctions National Committee, told IBTimes UK.
However, the company will continue to service security systems in other sites inside Israel, including cameras and control rooms of prisons where Palestinians are held.
"Even if G4S does exit the contracts it has mentioned, it will remain involved in providing services to businesses and homes inside Israel's illegal settlements and to prisons inside Israel at which Palestinians are illegally detained and subjected to torture," said Shuaibi.
The case of Arafat Jaradat, who died after being detained in Israel's Meggido prison in February and was allegedly subjected to torture in the al-Jalameh interrogation facility, sparked a backlash among rights group over G4S equipment.
At the Scottish Trades Union Congress, delegates staged a demonstration against the company in a bid to force it to abandon its contracts in Israel. The congress voted to support Palestinian calls for a boycott of the multinational.
Nineteen human rights organisations in Morocco, Egypt, Lebanon, Jordan and Palestine issued a statement calling for the exclusion of G4S from contracts inside the European Union. Film directors Ken Loach and Mike Leigh wrote a letter to the BBC calling on it to "recognise there is a public interest in excluding G4S from the tendering process".
"G4S has already lost contracts with universities, banks and charities across Europe as a result of public anger about its partnership with the Israeli government," said Shuaibi.
"G4S stands to lose far more than the 1 percent of its global revenues it makes in Israel if it continues its involvement in Israeli human rights violations."
READ:
Will Boycotting Israel and Its Companies Advance Talks?
© Copyright IBTimes 2023. All rights reserved.