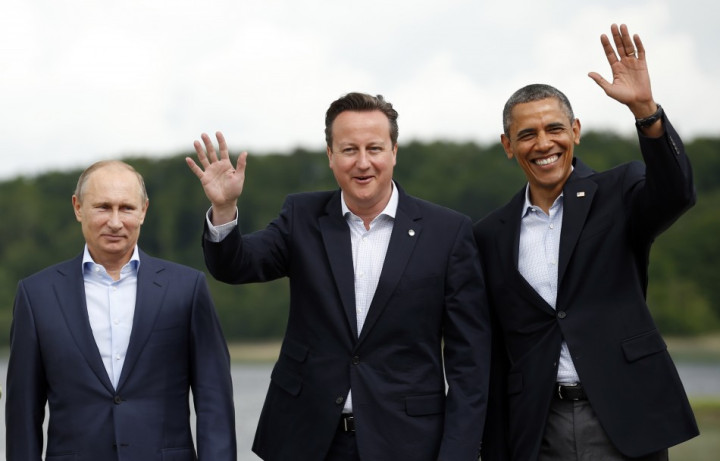 As leaders of the world's wealthiest countries gather in Northern Ireland for the G8 summit, where boosting international trade is a key talking point, all are failing to lead by example in trade openness, says a benchmark study.
Not one of the G8 countries ranked in the top 10 of the International Chamber of Commerce's (ICC) Open Markets Index 2013, a league of 75 nations based on trade openness. The first G8 country to appear is Canada, which sits at 19th. More broadly, Canada is the only G20 country to appear in the top 20.
The Open Markets Index ranks 75 countries using an aggregate score between one and six based on four factors. It observes trade openness, trade policy, openness to foreign direct investment and trade-enabling infrastructure.
The average index score for the 75 states was 3.6, up a touch from the previous year's 3.5.
"G20 leaders have consistently emphasized the importance of open markets, yet our research has found that they are in fact lagging behind the global average openness to trade," said ICC Secretary General Jean-Guy Carrier.
"Overall, the slight improvement on the global average since 2011 is encouraging as it means the international community has resisted the temptation of protectionism. However, there is still much work to be done to improve the openness of many economies."
Hong Kong came out on top with an index score of 5.5. The UK's score of 4.0 saw it ranked 29th.
British Prime Minister David Cameron said he would use his country's presidency of the G8 in 2013 to focus on tax and trade.
On the opening day of the G8 meeting in Northern Ireland, the US and EU started discussions on what is being touted by both as the biggest bilateral trade deal in history.
The planned deal would add €119bn (£100bn; $160bn) to the EU economy and €95bn for the US.
Related articles:
G8 Summit: Taxing Time for World Leaders [VIDEO SPECIAL]
West Rebukes Putin over Syria Before G8 Meeting