The steel-ringed fences topped in barbed wire that have been erected around the Lough Erne golf resort provide an uneasy backdrop for the UK's presidency of the G8 summit of world leaders as it gets under way in Northern Ireland.
Aside from addressing the conflict in Syria, Prime Minister David Cameron has maintained that as host of this year' summit he would ensure that the focus would be on discussing a clampdown on global tax dodging by multinational corporations who hold assets in tax havens around the world.
But is the G8 still relevant? Many fear that little progress will be made in helping the poorest nations, and that the environment should feature more prominently on the agenda. In an exclusive documentary short, IBTimes UK looks at what protesters and campaigners want to see come out of this year's G8.
Melanie Ward, spokesperson for the Enough Food for Everyone If campaign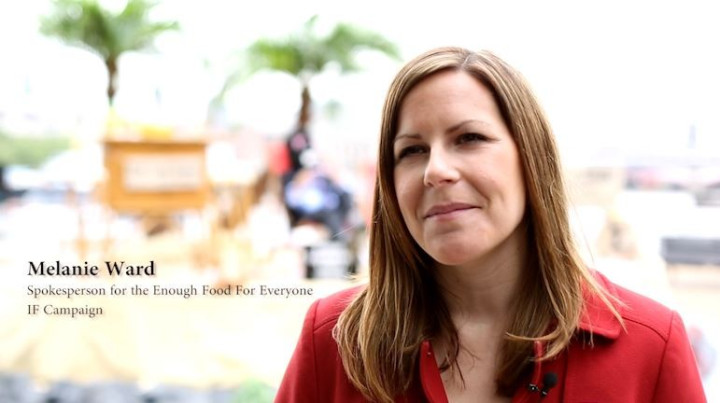 Businesses avoiding tax is not just a British problem. It is a global one and the developing world is bearing the brunt. Enough Food for Everyone If, a coalition of 200 charities, created a pop-up tax haven on London's South Bank to draw attention to the problem of multinational corporations squirrelling away billions in cash that could be used to help the poorest nations.
Spokeswoman Melanie Ward said that world hunger could be wiped out if a successful clampdown on tax havens were implemented.
"The reason we've [created a pop-up tax haven] is to highlight the ridiculousness of tax havens and the tax dodging that they facilitate," she says.
"We know that tax havens mean people in the UK are suffering because the UK is losing so much money to them, but even worse poor countries across the world are losing huge amounts of money. If poor countries keep just a quarter of the money they lose to tax havens, they could eliminate hunger by 2025."
Chris Jordan, tax justice campaign manager for ActionAid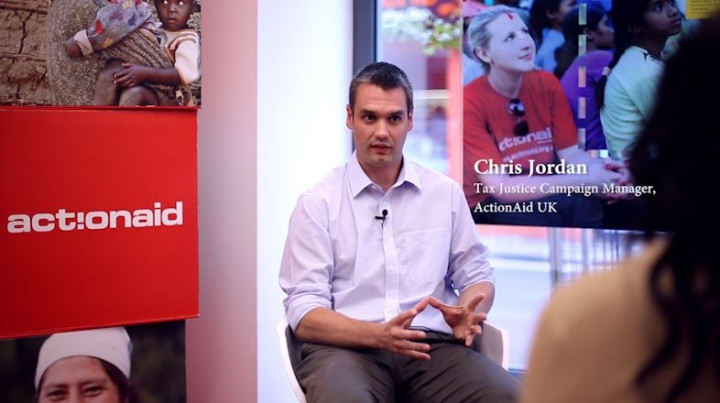 One of the 200 NGOs in the Enough Food for Everyone If coalition is child sponsorship charity ActionAid. Chris Jordan, its tax justice campaign manager, argues that while it is good that businesses provide investment and create jobs in developing world countries, those countries lose out when the self-same companies do not pay tax there.
"We think it's fantastic for businesses to invest in the developing world. Jobs are needed, and they should be encouraged to go in there and do that. But at the same time, there's no excuse for not paying their fair share of taxes where the companies do business," he says.
"In Zambia, for example, I have met with market-stall holders who pay a tax stamp every single day they're in the market. These people, who are eking out a living, are sometimes playing more in corporation tax effectively than massive profitable multinational companies operating just next door."
Anna Walker, campaigns director of UK Uncut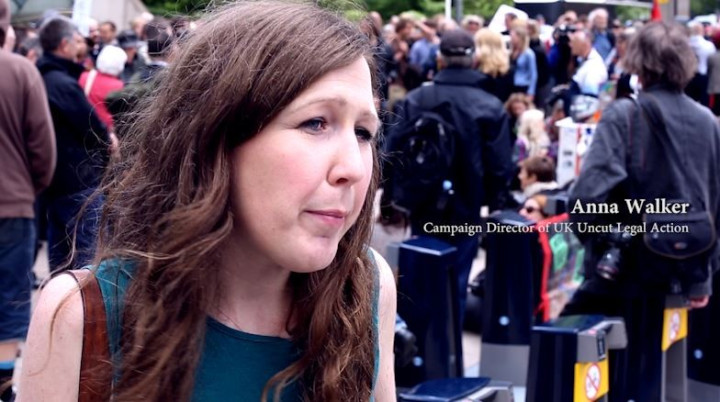 The G8 summit has attracted protests around the country - not just over tax avoidance but against what campaigners see as corrupt capitalism. At the "They Owe Us" protest in Canary Wharf, Anna Walker of UK Uncut said that the anti-G8 demonstrations served to promote a wider discussion about the direction world leaders should take.
"It's not to create a manifesto but it's to share our ideas," she says of the group. "It's to inspire people to share our knowledge," she argues.
"It is a political choice by this government and we want to inspire people to say that there is an alternative to these cuts, to the way that the world is run at the moment by David Cameron, by the G8, by big business."
Nicholas Ripley, founder of the Alternative G8 Conference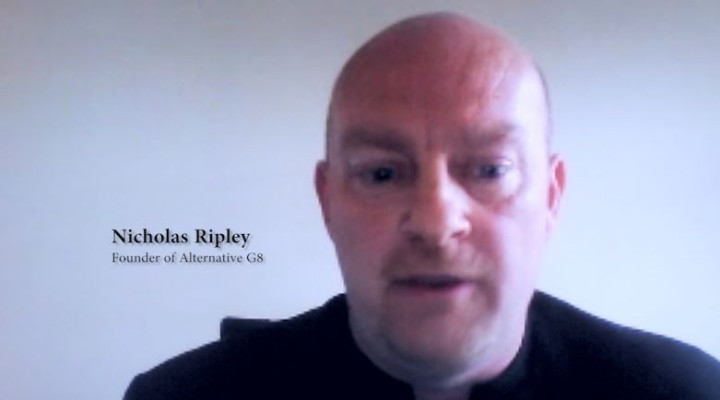 A so-called "Alternative G8" conference will take place on 22 June, designed as a democratic forum that discusses the issues not on the table at this year's G8. Founder of the Alternative G8 conference Nicholas Ripley argues that one of the most important topics is climate change. It cannot be ignored in any discussions among world leaders as it is integral to fostering peaceful global development, he says.
"All of the things they are discussing are very important, whether taxation, transparency, open economies or open democracy. But there's one issue we think has not been sufficiently addressed which is around the environment," he says.
"There are so many of these issues which are interconnected and the environment is probably a theme which runs through all these. If you don't look at the issues in relation to how it will affect how you go about transforming your economy to dealing with climate change, then I don't know whether it will be effective enough."
Watch the full feature video here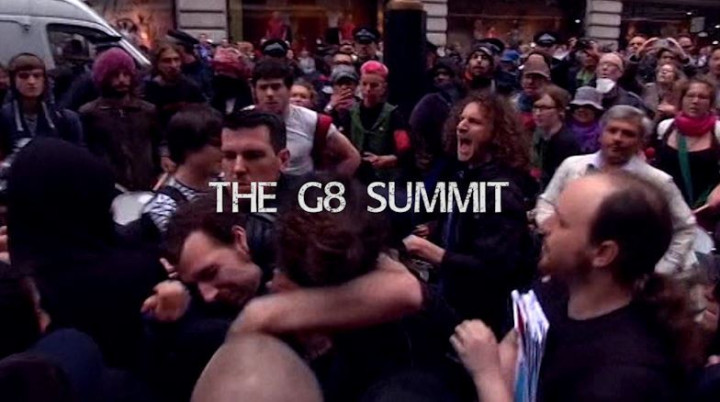 IBTimes UK's documentary news shorts feature is online TV at its best. High-quality reports and investigations, interviews with key players and in-depth analysis give unparalleled insight into the big global stories of the day.
READ:
Tax Haven Crackdown 'Could End World Hunger by 2025' [VIDEO]
ActionAid Calls for Tax Haven Crackdown at G8 [VIDEO]
Putin's 'Assad Foes Are Cannibals' Claim Will Overshadow G8 Summit Global Economy Talks
Syria Civil War Set to Dominate G8 Summit in Northern Ireland