Gabon imposes nationwide 12-hour internet curfew and total social media blackout following election conflicts
Experts have characterised the move as an 'unprecedented level of communication suppression since the Arab Spring'.
The seemingly unheard of West African nation, Gabon, has recently made waves on international media over its large-scale government-initiated internet outages following widespread conflicts sparked by the recent elections. After a complete internet shut-down last week, which lasted for around 104 hours, Gabon's government has now imposed a nationwide 12-hour internet curfew, even as a complete social media blackout continues.
Gabon is the latest in an increasingly disturbing and growing trend of authoritarian governments blocking public access to internet, in efforts to squash out potential unrest. Gabon's recent elections, which saw President Ali Bongo re-elected with a slim margin. The elections have since caused widespread chaos and protests, amid accusations of fraud. Even as protests raged on, Gabon's internet outage lasted from 31 August to 5 September.
Internet service was restored on 5 September, following UN secretary general Ban Ki-moon's plea to Gabon's government to stop the outage and immediately revive internet and communications services. However, the restoration of internet service now appears to be a superficial move. Over the past 4 days president Bongo has ordered internet curfews spanning from 6PM to 6AM, while the social media blackout still continues. Some human rights groups have speculated that the curfew may be a ploy to convince concerned international communities that the country is on its way back to normalcy.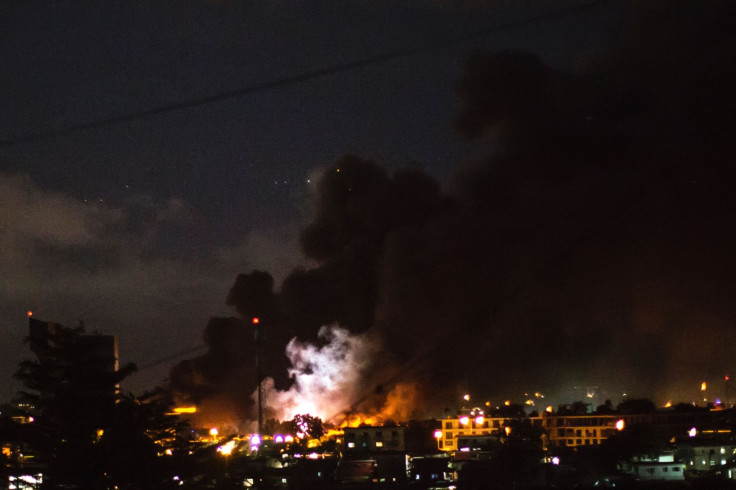 "We've never seen this internet curfew thing before," Doug Madory, a researcher at web analytics firm Dyn told Motherboard. "We're already in this phase internationally where, if you shut off all the routes to the internet, that's a highly visible thing. It's easy for someone like me to detect it." Mandory also said that while a few people in Gabon may be able to access the internet via satellite connections, Dyn believes that a nationwide blockage has been imposed during the internet curfew hours. He added that Gabon's outage reveals an "unprecedented level of communication suppression since the Arab Spring".
"The curfew means that Ali Bongo doesn't want to appear as a head of state who compromises the economy of his country. It is more about appearances: There is still harsh repression, people are missing, arbitrarily arrested, and terrified," said Internet Sans Frontieres' Julie Owono. "The result is exactly the same as a total shutdown: The economy can't function when exchanges are stopped for 12 hours. And, most importantly, citizens' right to free expression and communication is still violated."
© Copyright IBTimes 2023. All rights reserved.