WikiLeaks' release of a cache of hacked documents detailing Syria's violent internal conflict dubbed the Syria Files allegedly omitted records of a €2bn (£1.7bn, $2.2bn) transaction that took place between the Syrian regime and a Russian government-controlled bank. Court documents obtained by the Daily Dot reveal how a hacktivist group called RevoluSec hacked into the Syrian government's networks and obtained emails detailing extensive bank transactions made by the regime in 2012.
WikiLeaks has categorically denied withholding any relevant documents and maintains that all Syria Files documents have been "published and are authentic". A WikiLeaks spokesperson allegedly threatened retribution against the reporters at the Daily Dot if they pursued the story. "Go right ahead," they said, "but you can be sure we will return the favour one day" adding that it was "disappointing to see Daily Dot pushing the Hillary Clinton campaign's neo-McCarthyist conspiracy theories about critical media."
One particular email obtained by the RevoluSec hackers revealed "more than" €2bn of funds transferred from the Central Bank of Syria to the VTB Bank in Russia. One of the members of the hacktivist group claimed to have access to "several internal routers, the main telecom gateway in Syria, the phone infrastructure to some extent, and yes, possibly television".
Over 500 pages of sealed records detail how the hacktivist group gained almost total control of Syria's internet and network systems, which they then used to spy on several of the country's top ministers. The records also confirm that RevoluSec was the source of the Syria Files trove, which contained over two million emails from the Syrian government that WikiLeaks published in 2012.
One of the emails obtained by RevoluSec, but not included in WikiLeaks release, was signed by Salim Toubaji, Central Bank of Syria's head of treasury. Dated 26 October 2011, the email details Toubaji requesting Russia's VTB Bank's finance director Andrey Galkin, for an account "in Russian rubles," while also informing the bank that the Central Bank of Syria had successfully "raised the total amount of deposit[s]", referring to the €2bn transaction.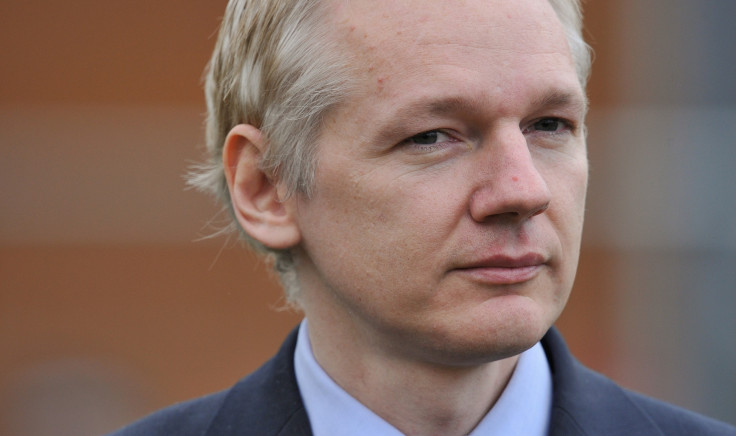 WikiLeaks recently came into the spotlight after publishing thousands of emails and documents, stolen by hackers, from the Democratic National Committee (DNC). The DNC leaks have in turn sparked a furious political debate, pitching WikiLeaks right into the US elections. The whistleblowing platform also recently came under fire for having published sensitive, personal information including financial and medical information of rape victims and children, among others.
Despite facing severe criticisms for publishing the DNC emails, which US officials and several cybersecurity firms believe to be the work of Russia-backed hackers, WikiLeaks has refused to reveal the source. Founder Julian Assange has vowed to release more documents pertaining to Democratic presidential nominee Hillary Clinton, her charitable foundation and her political campaign before the US elections.