Gaddafi Believed to be Hiding Near Algerian Border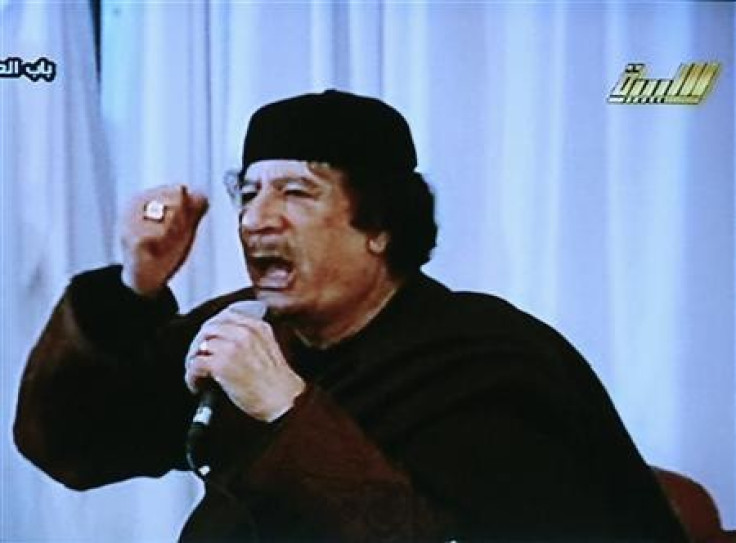 Muammar Gaddafi is believed to be hiding near the Algerian border in the town of Ghadamis, according to the Libyan official leading the hunt for the former Libyan dictator.
The fugitive leader is believed to be under the protection of Tuareg tribesman, Abdel-Rahman Busin of the National Transitional Council said. The former leader once supported a Tuareg in Niger and former Tuareg rebels have fought for Gaddafi in the past.
"One tribe, the Tuareg, is still supporting him and he is believed to be in the Ghadamis area in the south," Hisham Buhagiar, a senior military officer in Libya's new leadership, told Reuters by telephone late on Tuesday.
It is believed that Gaddafi first hid in the southern town of Samnu a week before moving to Ghadames, which lies 345 miles (550 km) southwest of Triploi.
It has previously been reported that Gaddafi has been hiding in the town of Bani Walid, southeast of Tripoli, as well suggestions he is hiding in the south.
He has not been seen since anti-Gaddafi forces seized Tripoli last month, ending his 42-year rule of Libya.
His sons also escaped and there have been several unconfirmed reports regarding their whereabouts.
Despite being in hiding, Gaddafi has rallied his supporters to fight on in several occasions in audio messages.
© Copyright IBTimes 2023. All rights reserved.