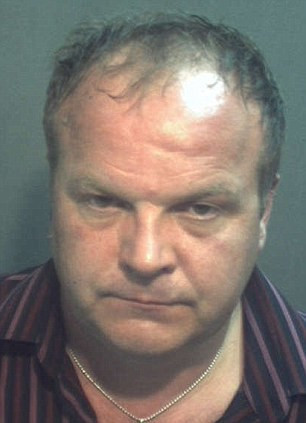 The Gadget Shop multi-millionaire and wife have been handcuffed after being caught by police in an alleged sex act with another man in a nightclub lavatory in Florida. Chris and Mary Gorman, who are thought to be worth £45 million, were in a family holiday to Disney World in August when the alleged incident took place. Mrs Gorman, 43, was found performing a sex act on another man in the Roxy Club and allegedly had two wraps of cocaine in her purse.
The police maintained that Mrs Gorman pushed a policeman when asked out of the locked cubicle in the gentleman's toilet, while Mr Gorman, who was awarded an OBE in 2005 for his services for business, has tried to stop her from being arrested. The couple have denied any accusations, claiming that they are victim of a misunderstanding. "We firmly believe that we have not done anything to merit the charges or treatment we received," Mrs Gorman said in an e-mail to The Daily Telegraph. "We totally refute all the charges and have appointed an excellent attorney in Orland who fully expects a successful resolution in due course."
However, one of the Florida officers, Noah Pruitt, stated in an affidavit that things have gone quite differently. "Once the stall door opened, the white male was watching the defendant Gorman performing a sex act on the black male," he said. "The white male and black male exited the stall, exiting the bathroom. Defendant Gorman was still loud inside the bathroom and was asked to leave several times. Defendant Gorman turned around and pushed me in the chest with an open hand."
Mr Gorman raised his £45 million fortune in 15 years, going from a modest council house in Cumbernauld to his two £2 million mansions, one in Renfrewshire, Scotland, and the other in Marbella, Spain. He helped organise the Scottish leg of Live 8 and made an appearance in Make Me a Million, Channel 4's business mentoring programme.
Mr Gorman was Securicor's top salesman before creating DX Communications with Richard Emanuel. The firm grew to 170 stores in five years. He sold part of the company to Cellnet for £4.2 million.
He followed this up with the internet services company Reality Group, who he set up in 1998. He sold out two years later to Great Universal Stores for £35million.
His fellow Gadget Shop directors filed a lawsuit against him and his business partner Tom Hunter over their purchase of the Birthdays card shop chain in 2003. He eventually won the case, but as an immediate consequence Gadget Shop went into administration and Birthdays sold at a loss of £5 million apiece. Gorman's impressive CV comprises of mobile, internet and music and lifestyle companies such as Truphone and Media Corporation, Lucid Group, ChartsNow! and Quintessentially Group.
Now Mr Gorman, 44, has been charged with interfering with police work, while Mrs Gorman faces up to five years behind bars for possession of drugs and battery of a law enforcement officer.