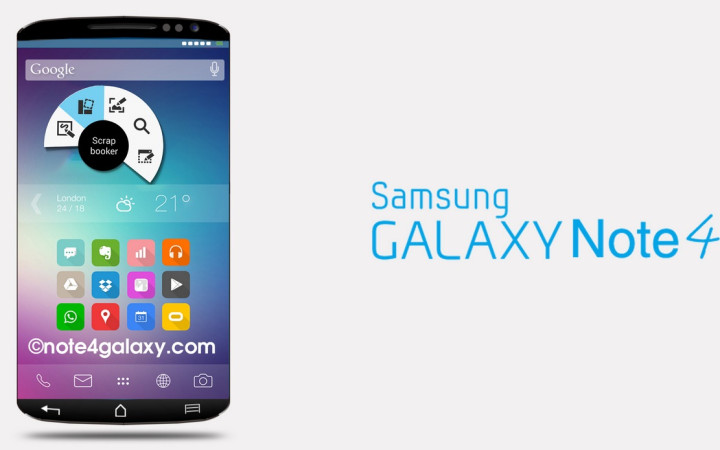 Following the recently leaked AnTuTu benchmark screenshots detailing the specifications of Exynos (SM-N910C) and Snapdragon (SM-N910S) variants of Galaxy Note 4, a fresh benchmark report on SamMobile suggests the Exynos 5433 chipset outperforms the Snapdragon 805 across most of the tests.
According to the report, the Snapdragon's benchmark performance is consistent with earlier reports over the past few weeks, while performance comparison of the two variants has been deduced for the first time via AnTuTu benchmark.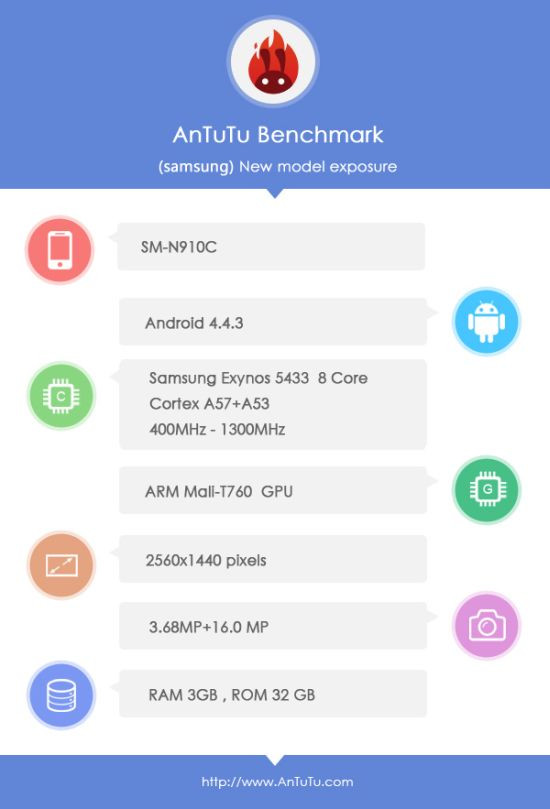 Contrary to what the leaked benchmark suggests (see screenshot above), the Exynos 5433 reportedly ships with four Cortex-A7 and four Cortex-A15 cores, and quite surprisingly beats the Snapdragon chip across several tests with contrastingly higher scores.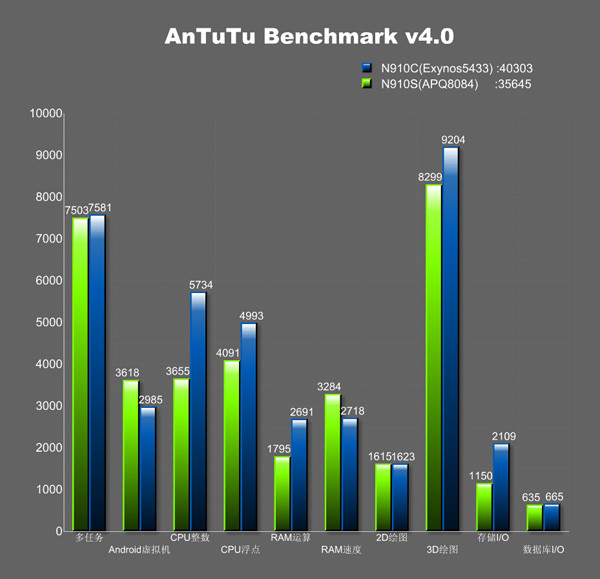 Nexus 4 Model Lineup to Be Confirmed
In related news, it is ascertained that the Note 4 lineup comprising Exynos and Snapdragon variants is not yet finalised by Samsung and the devices are still undergoing the testing phase.
However, SamMobile confirms the existence of several Exynos models -- trelte, trhlte, and trhplte -- out of which some are segregated into AT&T and T-Mobile carrier specific models.
These carrier based models seem to match with Snapdragon models that were reported earlier.
A new Exynos SoC details have surfaced online apart from the 5430 chip which is codenamed "Helisinki". Though the 5433 SoC was speculated to be the new HelsinkiPro chip, newer leaked details suggest it could be based on a completely newer chip codenamed "HelsinkiPrime".
It is not yet clear with AnTuTu benchmark if the leaked Exynos variant is actually the 5433 SoC or something powerful than it as it convincingly beats the faster Snapdragon 805 across several tests.
Further leaked details confirm the use of a new Broadcomm BCM4358 WiFi chip for the upcoming Note 4 devices, while the latest Note 4 prototypes suggest the existing NFC solution (NXP PN547C2) would be replaced for Samsung's own SLSI chip, S3FWRN5.
With Samsung taking up the two model approach for all its latest galaxy devices, the Note 4 is expected to enter production under two project titles: TB and TR.
Though it is not known what these project codenames actually mean, it is ascertained that each will feature various SoC configurations based on market demand. The report further confirms these devices will release with two model names: N910 and N915.