Samsung's next generation Galaxy Note is expected to incorporate LCD display.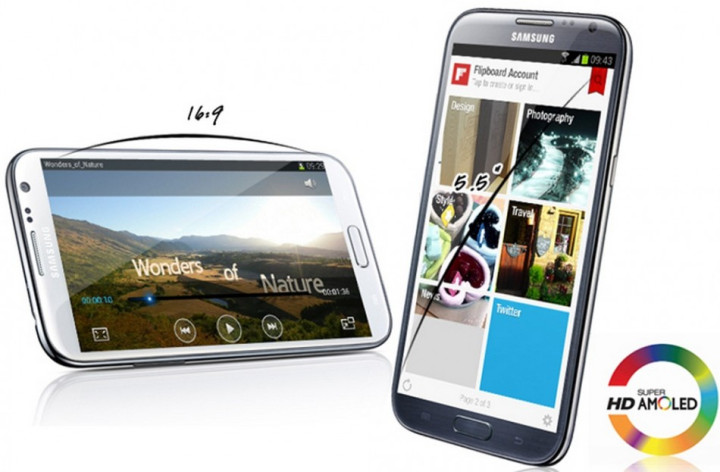 The first Galaxy Note as well as the current Galaxy Note, 2 both feature Super AMOLED display. The Korean site, ET News, now claims that the upcoming Samsung Galaxy Note 3 will reportedly have IPS LCD panel.
However, this does not mean that the Note 3 will not use Super AMOLED. Samsung is reportedly developing both the variants of Galaxy Note; one featuring the AMOLED display and the other one having IPS LCD display. The device will be available in both the screen variants depending on the market where it will go on sale.
This new move is believed to be due to the heavy demand of OLED display.
The South Korean mobile manufacturer is reportedly in talk with Japanese companies for the production of the IPS LCD display for the Galaxy Note 3 and likely to go for a deal with Sharp display.
In terms of screen technology, both LCD and AMOLED screens feature unrivalled brightness and contrast. Moreover, both offer 180 degree viewing angle, as notes Android Geeks. To the flip side, the LCD panels reportedly drain more battery life compared to the AMOLED units whereas the AMOLED are said to be known for being quite poor under sunlight.
As for the other technical aspects, the Galaxy Note 3 has been recently rumoured to use 5.7in display. The device is expected to be equipped with Snapdragon 800 chip featuring a quad-core Krait 400 processing unit, with each core running at clock speeds up to 2.3GHz, and paired with Adreno 330graphics unit.
The Note 3 is also expected to have a 13 megapixel rear-facing camera. It will run on either Android 4.2.2 or Android 4.2 Jelly Bean and feature company's latest TouchWiz nature UX user interface, combined with S Pen functionality.
Samsung is expected to introduce the Galaxy Note 3 at the upcoming IFA trade show, scheduled for September.
Update: Galaxy Note 3 to have LCD screen and 8MP camera in price-sensitive markets