Announced on 4 September in Berlin, Samsung's third generation Galaxy Note will be released starting on 25 September in more than 140 countries across the globe. Ahead of the market roll-out, Android 4.3 Jelly Bean test build for the Galaxy Note 3 has leaked.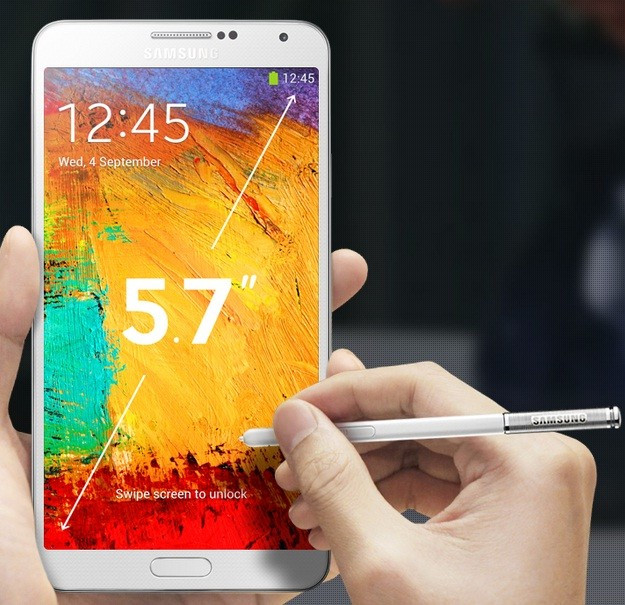 According to Sammobile, Android 4.3 test firmware with build version XXUBMH1 has leaked for the international LTE version Samsung Galaxy Note 3 bearing model number SM-N9005.
As the device has not been released yet, users will not be able to flash the firmware except Samsung employees. The primary reason behind releasing the test firmware is to allow third part developers to port features from the Galaxy Note 3 to other devices. However, users would be able to flash the firmware once the device becomes available.
Firmware details
Model: SM-N9005
Country: Open Europe
Version: Android 4.3
Changelist: 1287056
Build date: 3 August, 2013
Product code: OXX
PDA: N9005XXUBMH1
CSC: N9005OXXBMH1
MODEM: N9005XXUBMH1
Download link: N9005XXUBMH1_N9005OXXBMH1_N9005XXUBMH1_OXX.zip
The N9005XXUBMH1 is slightly old and was built on 3 August. Due to the implementation of Samsung Knox, many test builds are failing to boot but the N9005XXUBMH1 is reportedly the most stable test build so far.
The Galaxy Note 3 comes with enriched privacy and security protection provided by Samsung Knox, which allows users to run and store security-sensitive applications and data inside a protected execution environment called container. The security inside the container is strengthened by system-level protection of Samsung Knox against malware and phishing attacks as well as hacking attempts on devices when the devices are stolen or lost.
Also read: Samsung Galaxy Note 3 Now on Sale in UK: Where to Buy