The Android 4.2.2 Jelly Bean test firmware for Samsung's third generation Galaxy S smartphone has been leaked indicating that the latest software update for the device is on the way.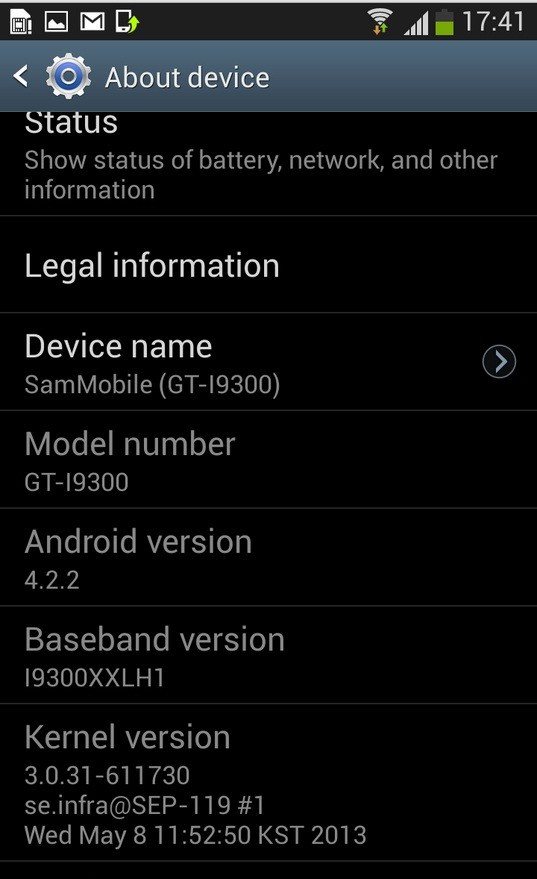 According to the latest disclosure by Sammobile, the Android 4.2.2 Jelly Bean test firmware with build number XXUFME3 has leaked for the international version of Samsung Galaxy S3 bearing model number GT-I9300.
Firmware details
Android version: Android 4.2.2-JDQ39 (Jelly Bean)
PDA: I9300XXUFME3
CSC: I9300OJKFME1
MODEM: N/A
Region: Middle East
Carrier: Branded
Changelist: 611730
Build date: 8 May, 2013
The Android 4.2.2 XXUFME3 Jelly Bean is a pre-release version of firmware. It has been tested and said to be working fine like any other official firmware. However, installing the update will increase binary counter but the current binary and system status will remain official.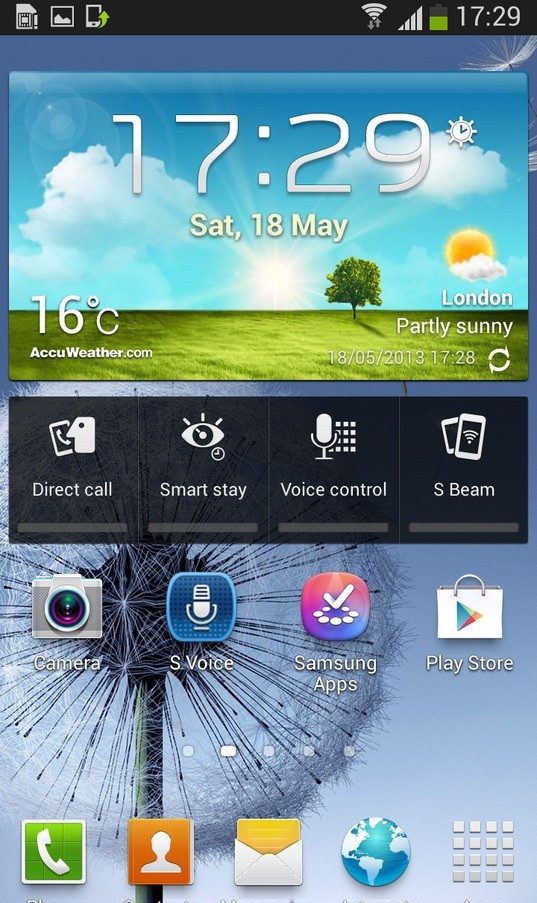 As for the new features, the Android 4.2.2 Jelly Bean brings a host of new features for the Galaxy S3.
Android 4.2.2 Jelly Bean new features
Android 4.2.2-Build ID: JDQ39
New lockscreen: Multiple widgets, two Unlock effects (Ripple and Light), improved ripple effect than Android 4.1.2, ability to change clock size and set a personal message
New screen modes (From Galaxy S4): Adapt Display and Personal Photo
Daydream
Driving mode
Actionable notifications
New additions in Notification center
Completely revamped Settings UI (Tabbed interface- like the S4)
Addition of Voice controls (Allows to control various parts of phone using voice commands- Galaxy S4 feature)
Gallery modes have white background (When changing gallery modes to 3D the background changes to white)
Full screen Samsung apps
New S Voice (From Galaxy S4)
New smart switch widget
The Android 4.2.2 Jelly Bean is said to be under development. Samsung is expected to roll out the official Android 4.2.2 software update for the Galaxy S3 sometime in June this year.
Click here for step-by-step guide to install Android 4.2.2 XXUFME3 Jelly Bean on Samsung Galaxy S3.