Gambia: Protests continue as opposition leader Ousainou Darboe appears in court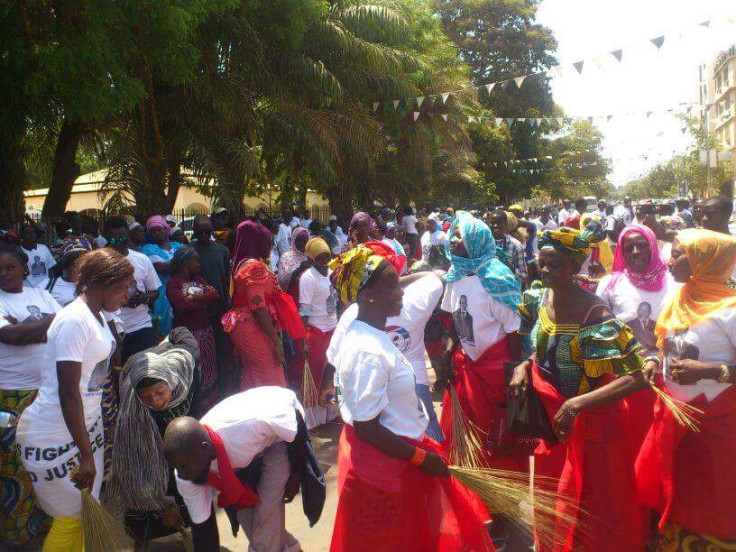 Opposition supporters have gathered outside Gambia's High Court in the capital, Banjul, as opposition leader Ousainou Darboe appeared for a ruling on 9 May. Unconfirmed reports claimed protesters clashed with para-military forces outside the court, while activist Sainey M K Marenah has told IBTimes UK that some of the demonstrators were also arrested.
Darboe, head of the United Democratic Party (UDP), is standing trial, together with 19 other activists, in connection to a protest held earlier in April 2016. The defendants were denied bail after being charged with conspiracy to commit a felony and had previously been charged with assembling unlawfully, as well as rioting, inciting violence and interfering with vehicles. They all pleaded not guilty.
It is believed more than 50 youths and members of the opposition were arrested after taking to the streets, calling for electoral reforms and the resignation of Gambian President, Yahya Jammeh, who has been in power since 1994. Authorities deemed the protests illegal as demonstrators had failed to obtain permission from the police.
It is feared that UDP secretary, Solo Sandeng, died alongside two others while being held in detention. Human rights groups have so far confirmed only Sandeng's death, which triggered further demonstrations culminating in Darboe's arrest.
Reasons behind the protests
Gambians will head to the polls in December to vote in 2016's presidential election. President Jammeh has been accused of undermining the power of the opposition by increasing the cost of registering a political party.
Under the new law, anyone who wants to register a political party or run as presidential candidate has to pay 500,000 Dalasis ($11,870; £8,240 ). Critics of the law argue it aims to undermine pluralism in the economically-stagnant country, where nearly 50% of the population still live in poverty. The government, however, said the law was necessary to ensure parties were properly organised.
Protests are very rare in Gambia. Jammeh, who survived a coup in December 2014, has often been accused of violating human rights and cracking down on dissidents, journalists and activists.
© Copyright IBTimes 2023. All rights reserved.