Exiled leader Yahya Jammeh is accused of plundering state funds worth millions of dollars in the final weeks he served as the long-time president of The Gambia, amid growing controversy over his departure.
He has also reportedly shipped out luxury vehicles by cargo plane, an adviser to President Adama Barrow has claimed.
Mai Ahmad Fatty told reporters in the Senegalese capital, Dakar late on Sunday (22 January) that Jammeh made off with more than $11m (£8.8m) in the last two weeks alone. Financial experts are yet to ascertain the exact value of the coffers that is lost, he said.
"The Gambia is in financial distress. The coffers are virtually empty. That is a state of fact. It has been confirmed by technicians in the ministry of finance and the Central Bank of the Gambia," Fatty said.
He also confirmed that some expensive cars and other goods were seen being transported on to a Chadian cargo plane on Jammeh's behalf on the night the ex-leader reportedly left to Equatorial Guinea.
But the IBTimes UK is unable to independently verify these claims.
Officials in Barrow's administration are now reported to be regretting the situation, ordering the main airport in The Gambia to block any additional belongings of Jammeh from leaving the country.
Jammeh, who refused to relinquish power following his defeat in December's election, left the West African nation in a political deadlock. The strongman eventually went into exile on 21 January - ending his 22 years in power - after several negotiation talks and calls to leave office or face military overthrow.
Barrow, who took oath in the neighbouring Senegal, remains there and it is not clear when he will return to The Gambia. He is eager to return "as soon as possible", Fatty said. The West African troops have entered the Gambian capital city of Banjul on Sunday (22 January), reportedly to prepare for the new president's arrival.
However, the adviser warned that "the state of security in The Gambia is still fragile."
Senegal, which led the delegation of five African nations to negotiate talks with Jammeh persuading him to step down, said they were controlling "strategic points to ensure the safety of the population and facilitate... Mr Barrow's assumption of his role", BBC reported.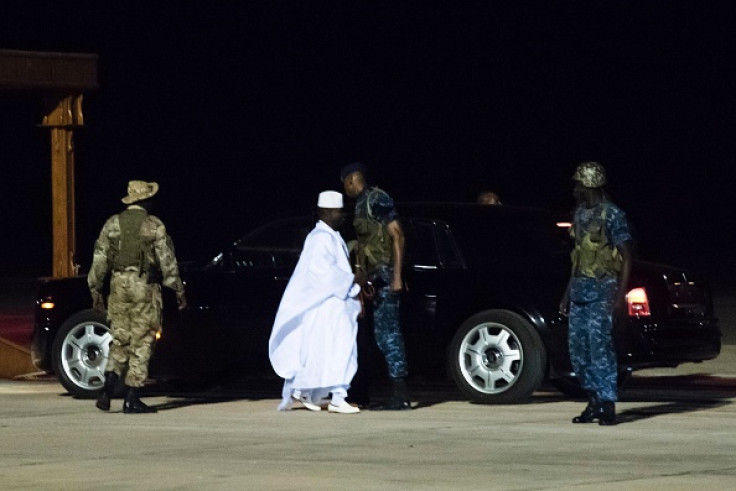 Subscribe on iTunes to In the Field, IBTimes UK's weekly podcast on world affairs.