With just two weeks left until it falls into administration, Game Group may have been given a lifeline, as the owner of electrical retail chain Comet eyes-up a takeover deal.
OpCapita is believed to be in talks with Game Group - which owns video game retailers Game and Gamestation - as well as its lenders, which include the Royal Bank of Scotland, with a plan to buy the group and settle its debts.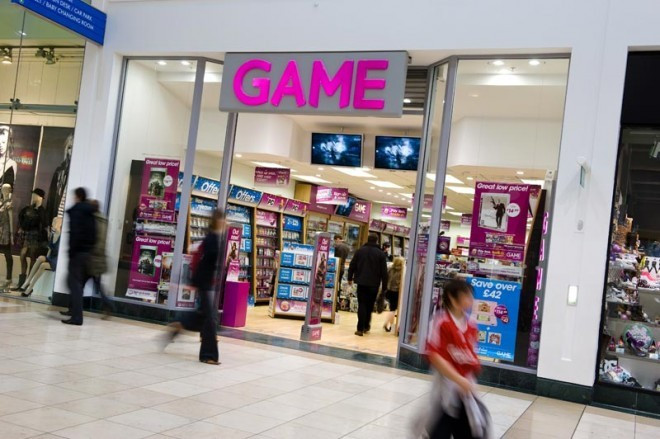 Game group said in a statement on Wednesday: ""The Board of Game confirm that a third party has shown interest in providing additional funding for the company. The third party is seeking a dialogue with the Group's current lenders, however there is no certainty to the outcome."
"At the same time, the Board remains in its own discussions with its current lenders as it continues to conduct a review of its business and assets. It is uncertain whether any of the solutions currently being explored by the Board will be successful or will result in any value being attributed to the shares of the Company."
While the deal could save Game and Gamestation from extinction, it would likely mean that many of the group's 600 UK stores would be forced to close, resulting in thousands of lost jobs.
Such a rise on news of a buyout will give investors hope that their shares will be worth something, after the group announced on Monday that they were approaching worthlessness.
Elsewhere, trade magazine MCV reported on Thursday that American retail giant Walmart - which owns Asda supermarkets - is considering buying Game Group, but it has not yet commented on this.
Game Group is facing administration after a number of high profile game developers - such as EA and Nintendo - refused to give Game stock of new products for fear that the retail chain would be unable to pay them back once the stock is sold.
Blockbuster game Mass Effect 3 was not stocked by Game or Gamestation, resulting in the company offering refund in the form of store credit to customers who had pre-ordered the game.