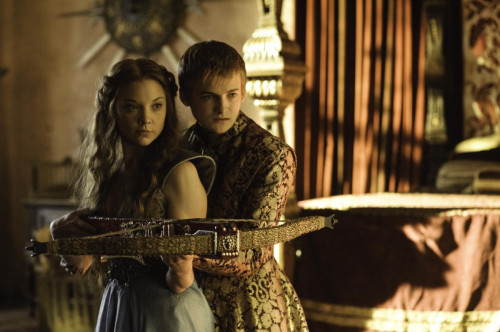 Following recent announcements that the hugely awaited season 4 of Game of Thrones will premiere on April 6 and that the new trailer will release on Sunday (12 January) on HBO (click here to watch it online), new teasers of the season's first look have surfaced online.
The battle against the Wildlings and more drama at King's Landing feature in the snippets of the upcoming season, reports Zap2it.
According to The Hollywood Reporter, other highlights of the footage are: Tyrion Lannister (Peter Dinklage) shown to be in deep trouble (he's in shackles); A major battle scene between The Red Viper (Pedro Pascal) and The Mountain (new addition Hafthor Julius Bjornsson); and Jon Snow's (Kit Harington) intense sword fight.
These new developments come close on the heels of Game of Thrones winning the Golden Tomato Award for the best reviewed sci-fi/fantasy/horror series.
The show was also in the limelight recently for being the most pirated TV show of 2013.
Game of Thrones Season 4 will premiere in the UK on SkyAtlantic from 7 April.
As per a Christian Post report, George R.R. Martin, who wrote the "Game of Thrones" book series, recently shared some details about season four's main highlight, the purple wedding when talking with TV Guide.
"It's going to be the wedding of the year, and as memorable in its own way as our wedding last season. It's what the fans call the Purple Wedding, based on the color of the wine, which plays a big part," said Martin.
Also, Kit Harington, who plays Jon Snow on "Game of Thrones," told Access Hollywood that things are going to get complicated for Snow in the upcoming season in addition to revealing that it will be the most deadly season yet.
"He's a bit in the wars, old Jon Snow. And it doesn't get any easier this season. It's kind of high-octane, action-packed," Harrington told Access Hollywood.