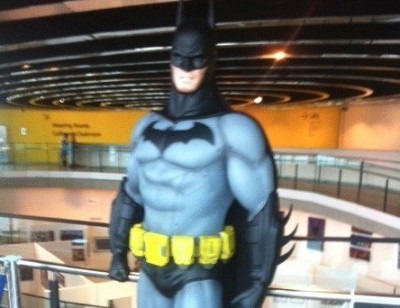 As someone who possesses an enormous Halo 3 canvas print on my wall at home, the London Games Art exhibition was right up my street.
As the London Games Festival comes to a close this week, Boris Johnson, the Mayor of London, organised the Games Art Exhibition at City Hall to show the wealth of world class talent in the city.
The artwork in the exhibition has been donated by London-based studios such as Rocksteady Studios (Batman: Arkham City), MindCandy (Moshi Monsters) Lionhead (Fable), Sports Interactive (Football Manager) and Konami have commissioned a one off exclusives for the exhibition .
While the public will be able to enjoy the exhibition from 23 October to 26 October free, Geek Speak couldn't help but bring you a sneak peek at what is in store ...