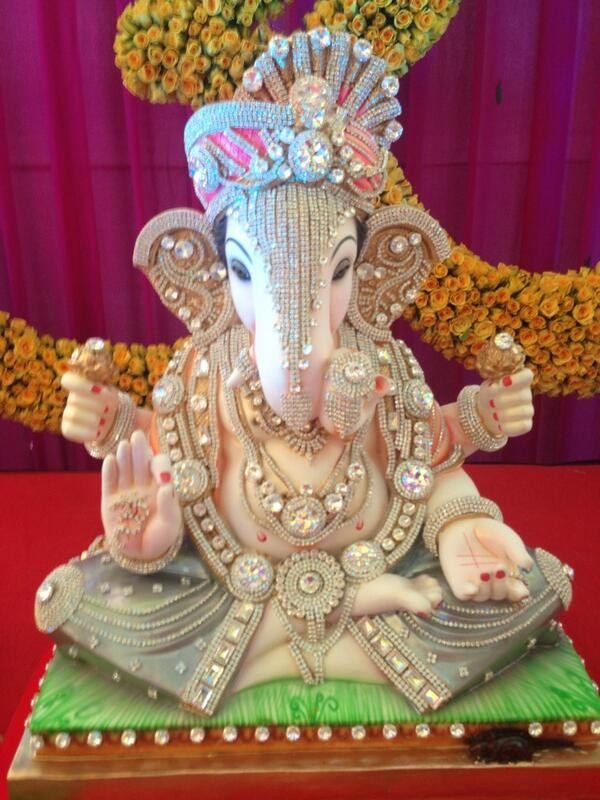 Ganesh Chaturthi is celebrated among Hindus in honour of the elephant-headed god of wisdom and prosperity, Ganesha.
Also known as Vinayak Chaturthi, the day marks the birth anniversary of Lord Ganesha, the son of lord Shiva and goddess Parvati.
Mythology
According to ancient Hindu mythology, Parvati once asked her young son Ganesha to guard the entrance to their abode while she bathed and not let anyone in. When Lord Shiva came home he was so furious at being stopped at the door that he chopped off young Ganesha's head.
Parvati, who was both angry and sad due to the loss of her beloved son at the hands of her husband, threatened to end the world.
However, she was later pacified when Shiva promised to replace Ganesha's head with another one and bring him back to life.
Thus was Ganesha's severed head replaced with that of an elephant's and he was declared as the god of knowledge and beginnings by all the supreme gods.
Hindus across the world celebrate the birth anniversary of lord Ganesha with full fervour and enthusiasm.
Celebration
The 10-day-long festival of Ganesh Chaturthi is celebrated with great zeal across India.
According to popular belief, lord Ganesha blesses all his devotees who worship him on this day by removing obstacles from their lives and granting them new beginnings.
The festival is mainly observed in the states of Maharashtra, Gujarat and in south India, and will begin from 29 August and end on 8 September.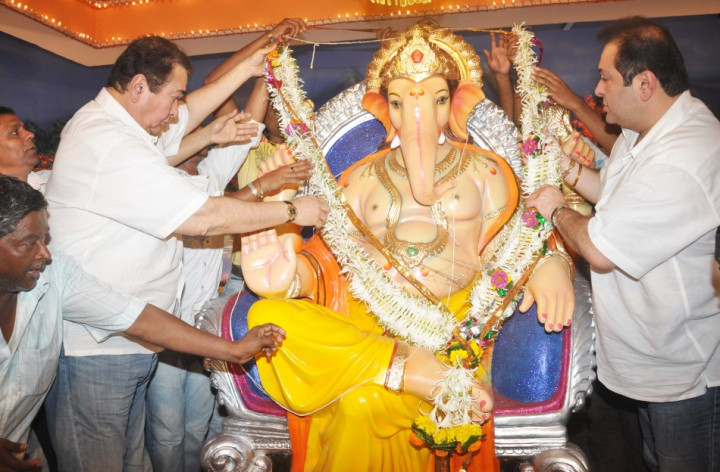 The day begins with devotees bringing clay idols of Lord Ganesha and placing them in their homes or on elevated stages in public places.
Priests chant special prayers in honour of the god of wisdom while devotees offer colourful flowers, fruits and sweets to their favourite god.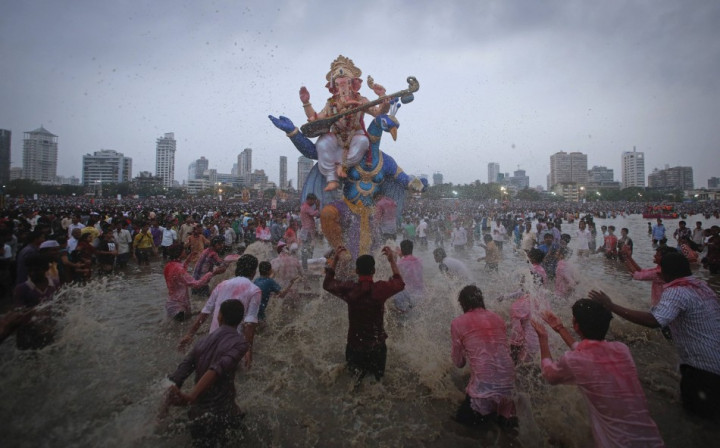 The festival ends on the eleventh day when the idol of lord Ganesha is immersed in a water body popularly known as visarjan.
To commemorate the day, devotees prepare various sweets including Ganesha's favourite modak, which is a rice dumpling stuffed with sweets.