Ganesh Chaturthi Festival: Hindus Immerse Idols of Elephant-Headed God in Water
Hindus across India celebrate Ganesh Chaturthi, in honour of the elephant-headed god Lord Ganesha
Hindus across India are celebrating the 10 day-long festival of Ganesh Chaturthi, in honour of the god of wisdom and prosperity, Lord Ganesha.
Devotees place idols of the elephant-headed god in their homes or on elevated stages in public places and then immerse them in rivers, lakes or the sea. According to popular belief, Lord Ganesha blesses those who worship him on this day by removing obstacles from their lives and granting them new beginnings.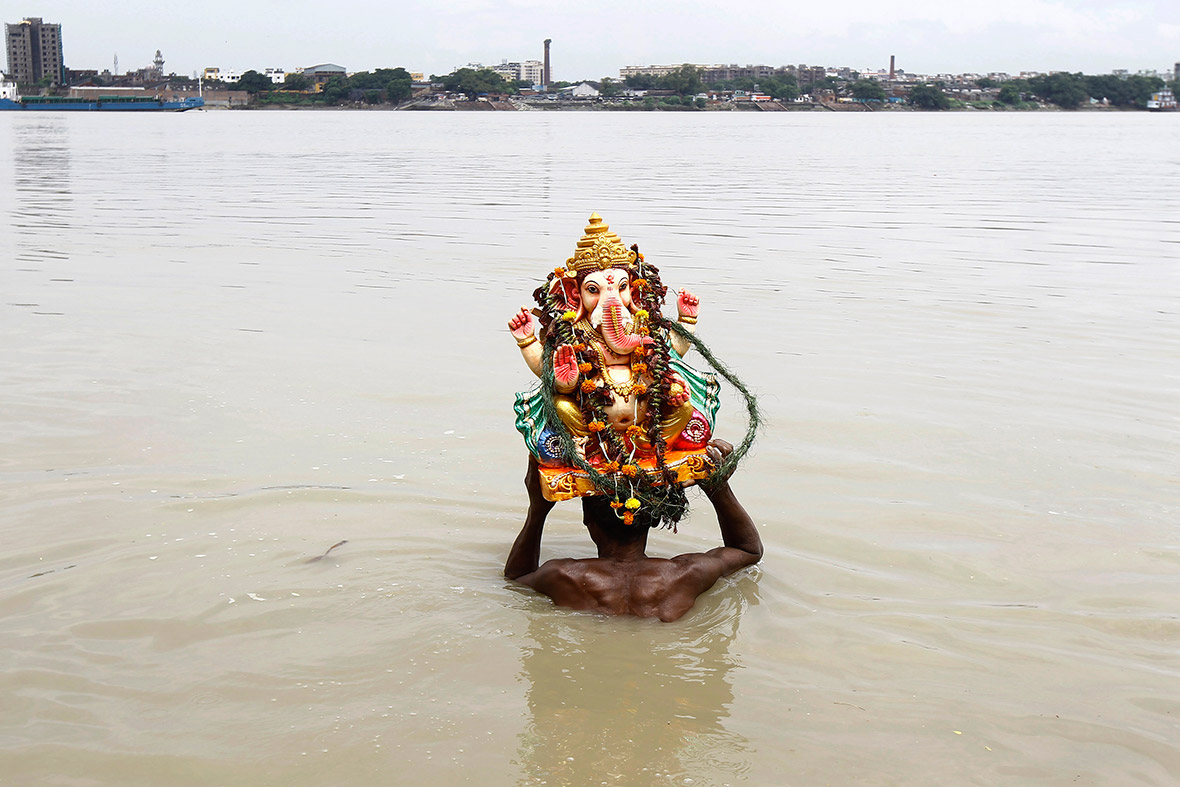 Traditionally, idols were made of mud and clay, so immersing them into a lake had no harmful effects. Modern idols, however, are often made of plaster of Paris, which is non-biodegradable, and insoluble in water. The immersion of thousands of plaster idols adorned with toxic paints can have negative environmental effects, so the idols are removed after the celebrations are complete.