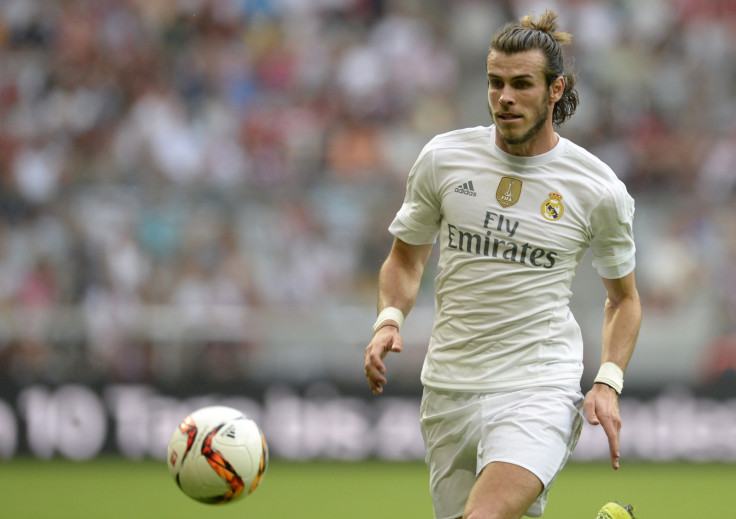 Real Madrid winger Gareth Bale has no plans to return to the Premier League amid reports of interest from Manchester United, according to his national team coach Chris Coleman.
The Sun claims that United have had two bids, each worth around £100m ($154m), turned down for the 25-year-old Welshman, while the player's agent has told IBTimes UK Bale is "very happy" with life in the Spanish capital.
Rafael Benitez is also confident that Bale will remain at the Bernabeu beyond the end of the summer transfer window despite being subject of criticism following a harrowing season with Real, which saw the club swept aside both domestically and in Europe by rivals Barcelona.
And having seen Bale settle in Madrid, Coleman does not expect the former Southampton and Tottenham Hotspur winger move to United, despite the lure of the 20-time English league champions.
"He's been there two years, I don't think he's in a rush to come back," he told Sky Sports. "Manchester United are who they are, but why is he going to want to leave Madrid?"
"I know he came in for a lot of criticism last year but was seen at the president's boy because of the huge transfer fee and he was targeted.
"I watched a lot of Madrid's games and [Cristiano] Ronaldo, [Karim] Benzema, Isco were having a bad time, Bale was targeted for sure and they left him out in the cold. The newspapers gave him a hard time when most of the players were having a tough time.
"But he is strong enough and to through that and I think he will have a good season with Benitez.
"When you've been there and you've watched the atmosphere there and I've been to the training ground you can see why he doesn't want to come back and why he wants to stay at a great club like Madrid."
He added: "Personally I think the Premier League is such a physical demand on the guys. With Bale, if you are that good offensively you are going to get kicked and beat up a bit.
"The Premier League is the hardest league physically, so, selfishly, when I get him from La Liga he is better physically probably than when he was at Tottenham. The tempo is different in Spain, it's slower."
With 20 players coming and going from Old Trafford this summer, United have endured a busy window and there could yet be more deals should goalkeepers David de Gea and Victor Valdes both depart as expected.