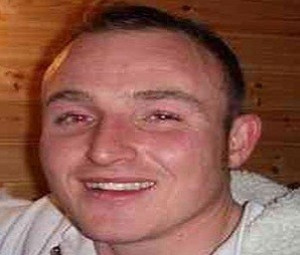 A British man locked up in Indonesia has seen his sentence for smuggling drugs raised from life imprisonment to death by firing squad.
Roofer Gareth Cashmore got the shock news inside his jail cell, following an appeal.
The dad of one from Yorkshire has spent a year in prison.
Officials at Jarkata airport founded 6.5kg haul of crystal meth in the 33-year-old's luggage at Jakarta airport.
The drugs found had a street value of around £800,000.
Speaking from jail, Cashmore said: "I've got a son, how would you feel?
"I hope to be out to see him before he's grown up. I'll survive this by hook or by crook."
Distraught mother Lynee said: ""Can you tell me why the Bali bomber only got 20 years and he was responsible for more than 200 people's deaths?
"My son has admitted he's done wrong and he's got the death penalty. I speak to him every day. It's a terrible situation."
Three other Britons are facing execution in Indonesia if they are convicted of cocaine smuggling.