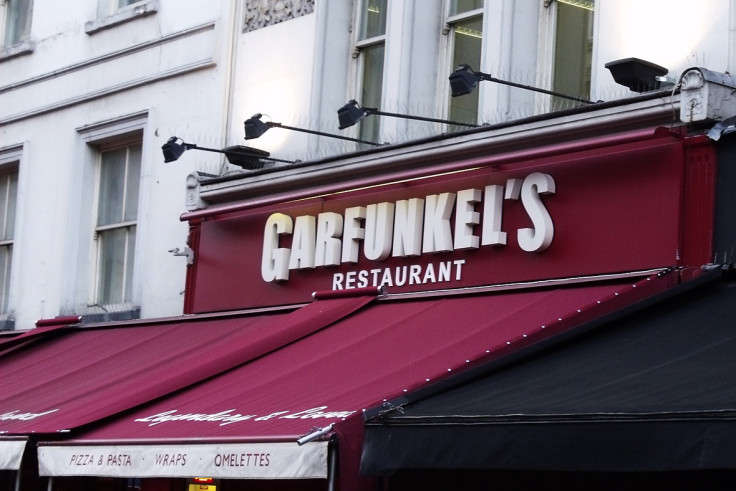 The group that owns Garfunkel's and Frankie & Benny's has ousted its boss after only two years in charge. Struggling Restaurant Group said Danny Breithaupt will leave with immediate effect and will be replaced by Andy McCue, the former boss of bookmaker Paddy Power.
The group, which owns around 500 restaurants and pubs in the UK, said a new leader was needed to turn it around.
Breithaupt had only been appointed chief executive in 2014, although he had worked for the business for 15 years.
Chairman Debbie Hewitt said: "The board has completed the initial phase of the operating strategy review, and has decided that a new leader is needed to implement the initial actions and then prioritise the next phase of the review."
The restaurant chain said McCure is "a proven listed company chief executive" who held the top job at Paddy Power and played a key role in last year's £5bn merger with online rival Betfair before leaving.
It added that at Paddy Power McCure also spent eight years as head of the bookmaker's UK and Irish shops and "transformed the profitability" of the division.
Hewitt said: "Andy brings strong consumer, people and brand-led chief executive credentials, with very relevant experience from a multi-site business."
Shares in the FTSE 250 business have fallen by some 40% over the last year, while over a quarter of shareholders failed to back the company's remuneration report at its annual general meeting in May, reflecting an unhappiness with the group's performance.
In April it said that due to a "deterioration in trading conditions" it expected full-year like-for-like sales to be down between 2.5% and 5%, meaning profit would range between £74m to £80m.