Gary Neville sacked: Ex-Valencia boss could easily reclaim punditry crown but more opportunities await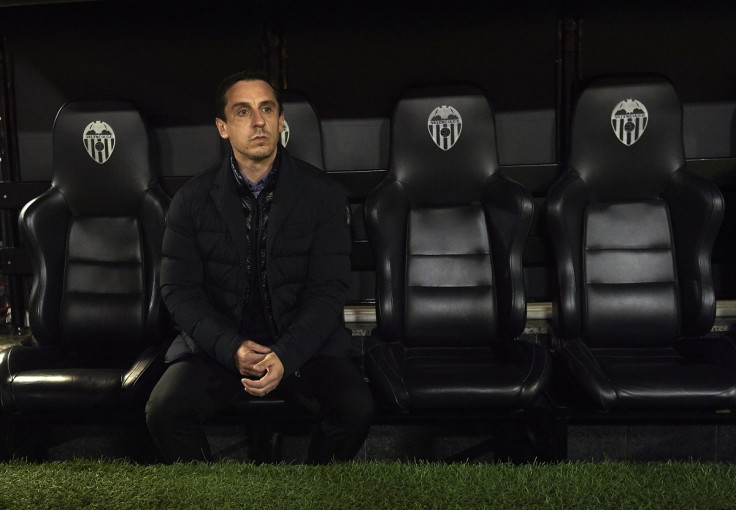 For so many reasons, Gary Neville's spell in charge of Valencia never seemed the right fit for either party. No managerial experience, minimal coaching experience at club level and a lack of familiarity with Valencia and Spanish football in general were just some of the reasons we all held doubt.
Arriving with no grasp of the language was unlikely to have helped much, while the shadow of super-agent Jorge Mendes looming large served as an additional complication. There just seemed to be too many things capable of going against him. In the end, most seemed to do just that.
Since his sacking , Neville has taken full responsibility for the malaise that sees Valencia sat just six points from the relegation zone, having been within five of a Champions League spot upon his arrival in December. On the afternoon that shock announcement was made, there was a widespread and palpable sense that more wanted him to succeed at Los Che than fail. After years honing his image as football punditry's commander-in-chief, many wanted him to prove that tactical acumen could be carried over into the manager's dugout.
His seat in the Sky Sports studios remains empty, and efforts have already been made to reach out and bring the former Manchester United defender back, according to the Daily Mail. It would be a welcomed return, too. The notion of Neville's views on the game suddenly becoming redundant because of his sour experience in Valencia seems wide of the mark.
Of course, there will be plenty ready to use it as a stick to beat him with, but football punditry and management remain two extremely different jobs. Neville's own experiences prove that more than anything. Should he return to handling the massive Sky Sports iPad alongside Jamie Carragher, his views will still carry as much weight as they did six months ago. Graeme Souness remains one of the game's strongest studio voices, and that's despite the majority of his success in management being limited to within Scotland 25 years ago. While Neville may choose to exercise a change in tact if he returns to television, his experiences should only strengthen his observations of the game, not weaken them.
A return to television work seems unlikely to be in Neville's plans, however. Despite having to wait 73 days for his first league win as Valencia manager, his hunger never diminished during that ill-fated reign. At the time of his appointment, many noted a less high-profile job would be better suit a manager of such relative in experience and that rings truer than ever now.
While his reputation as a pundit should remain undamaged, his unceremonious departure at the Mestalla will invariably see status as a manager take a blow or two. That is unlikely to stop the offers coming in, however. Immediately, the former England international has been linked with the now vacant post at Aston Villa, a role that surely must be seen as one the least desirable gigs going.
Despite his lack of experience, the subject of where Neville goes next will be one of the most compelling managerial stories over the coming months. But for Villa, the more pressing concern will be addressing the inherent problems running down through the club from the boardroom, rather than who sits in the dugout next term.
Neville is unlikely to be in any rush, anyway. His focus will now likely centre on England's Euro 2016 campaign. While things may have gone awry at Valencia, he will have enough opportunities thrown his way after that.
© Copyright IBTimes 2023. All rights reserved.