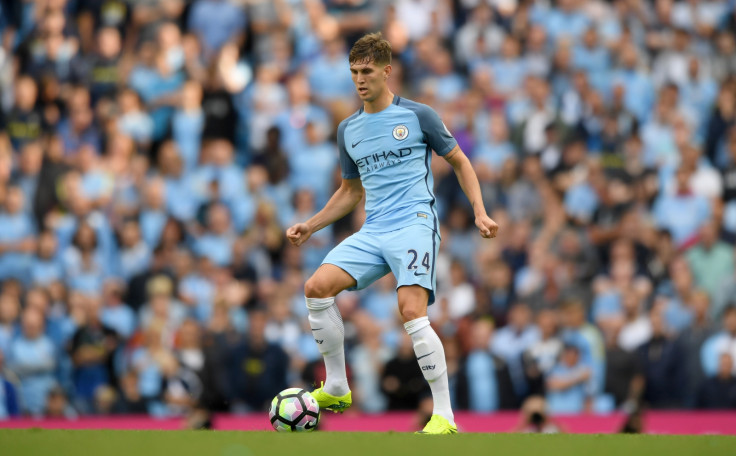 Gary Neville thinks Manchester City boss Pep Guardiola is the perfect coach to develop John Stones' talent. The highly-rated centre-back joined City from Everton earlier this summer and Neville is looking forward to watching him improve under the Spaniard.
Indeed, Neville has likened City's £47.5m ($61.4m) signing to Gerard Pique, who thrived under Guardiola at Barcelona. "I'm delighted he's gone to Manchester City, to Guardiola," Neville told Sky Sports. "It's the best club for him at the moment with the manager they have."
Stones has been criticised for making individual errors in recent months, but Neville thinks Guardiola will help to bring out the best in the 22-year-old defender. "In the past six months, there has been so much criticism of John Stones - about what he shouldn't do, about how he shouldn't play - rather than celebrating what he is, that he's willing to take big chances at the back on the ball," the Manchester United legend said of City's new signing.
"That he's willing to pass out from the back, get on the ball as deep as possible, bring other players in, play passes into midfield. There's been a lot of discouragement in the past six months."
Neville drew a parallel between Stones and Pique, who emerged as one of the world's best centre-backs under Guardiola at Barcelona. "It reminds me of six, seven, eight years ago, a player exposed to Guardiola. It was a young Gerard Pique. You see a lot of Stones in Pique - a person who's not filled his shirt yet," he explained.
Before he joined Guardiola at Barcelona, Pique played with Neville at United and the TV pundit admitted the youngster was too easily muscled off the ball at the time. However, Pique was transformed as a player under Guardiola's tutelage.
"Pique has become a monster," said Neville of his former United teammate. "He's stronger, he's taller, he's more experienced. He's been encouraged to play and to be himself. That's the work that's been done with him and he's obviously played in a fantastic team at Barcelona. Pep Guardiola will try to create that same type of team and player at Manchester City."