Everton defender John Stones has been named in the Manchester City squad for their upcoming Champions League play-off.
After their fourth place finish last season, City must navigate their way past Steaua Bucharest before confirming their place in the group stages of this season's competition. Pep Guardiola's side travel to Romania for the first leg on Wednesday 17 August, with new signings Leroy Sane and Nolito named in the squad on Uefa's official website.
They have been joined been joined by England international Stones, however, despite no deal between Man City and Everton being announced.
On the Uefa website, Stones has been named in the squad ahead of France defender Eliaquim Mangala, having been given the No24 shirt.
Guardiola recently confirmed City's interest in the 22-year-old, with Everton understood to be demanding £50m for the former Barnsley youngster.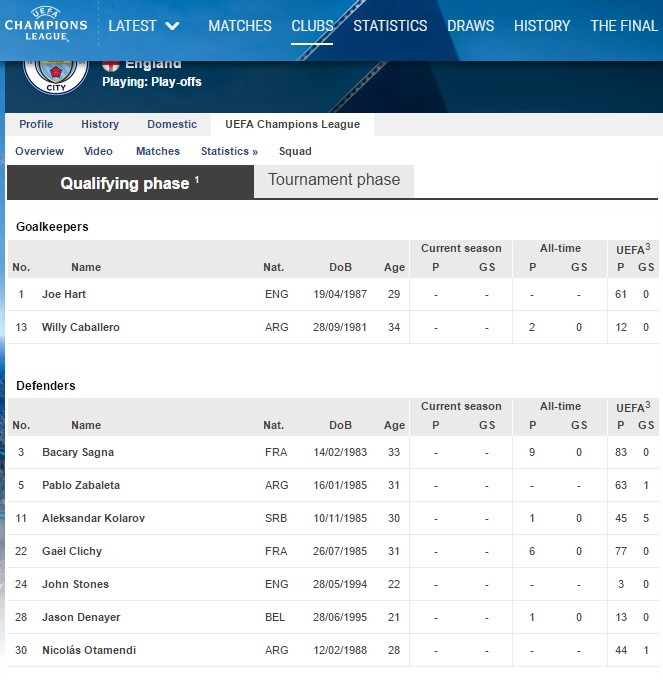 He told reporters at the end of July: "Everyone knows we are going to try. We will see what happens."
City failed in their attempts to sign Aymeric Laporte from Athletic Bilbao at the beginning of the summer with Guardiola instead turning his attention to Stones, believing he has the qualities that are a perfect match for his approach to the game.
"Normally central defenders are strong in the air and aggressive," said Guardiola. "But we need to have a good build-up to create easy passes in the midfield so they can create good passes for the strikers. I believe when the ball goes from the central defender to the striker as quickly as possible, it comes as quickly as possible back.
"That is why the players in that area need quality. By 31 August we will have the right squad to play how we want."