Gay Nigerian Punished With 20 Lashes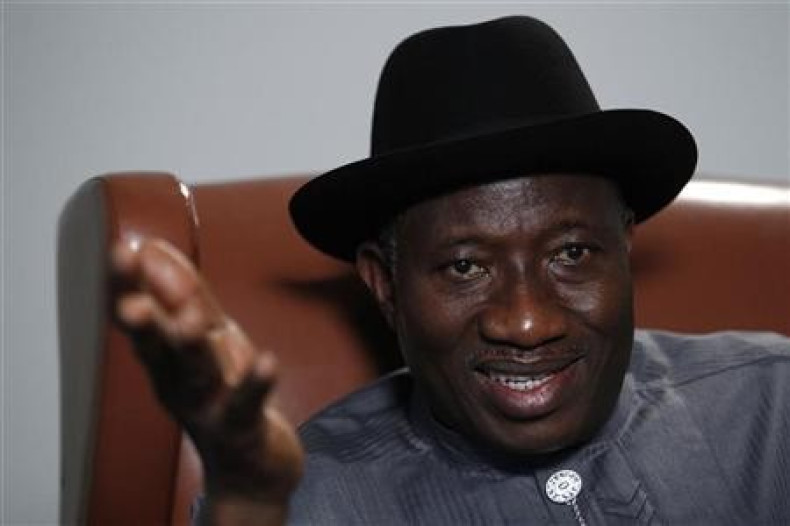 Following the approval of the Same Sex Marriage (Prohibition) Bill 2013, ratified earlier this week by Nigerian president Goodluck Jonathan, one person who was convicted of homosexual offences has been punished with 20 lashes.
There have been dozens of arrests since the discriminatory law was introduced on Monday, and many more are planned, according to Amnesty International.
The so-called "Jail the Gays" bill provides that those who contract a same-sex marriage or civil union can be sentenced to 14 years in prison. Anyone who registers, operates or takes part in gay organisations or makes a public show of a same-sex relationship will also be punishable to up to 10 years in prison.
The arrests have been made in several Nigerian states such as Anambra, Enugu, Imo and Oyo states since Monday.
Human rights defenders also told Amnesty that police in northern Bauchi state have drawn up a list of about 170 people targeted for arrest based on their perceived sexual orientation or gender identity.
An assistant commissioner of police in Bauchi confirmed to Amnesty International that the police have a list of suspected LGBTI people in Bauchi as part of their "profiling of criminals."
He said: "The police have a list of suspected gay people under surveillance. We use the list to conduct our surveillance [...] We also use it to find out who their victims are."
Amnesty International is calling on the authorities to stop all further arrests and put an immediate end to the "witch-hunt".
Gay Nigerians will be denied HIV cures
The bill could bar people suffering from HIV from obtaining medical cures, UNAIDS (Joint United Nations Programme on HIV/AIDS) and the Global Fund to Fight AIDS, Tuberculosis and Malaria said.
"The provisions of the new law in Nigeria could lead to increased homophobia, discrimination, denial of HIV services and violence based on real or perceived sexual orientation and gender identity," UNAIDS executive director Michel Sidibé said in a statement released on Tuesday.
"It could also be used against organisations working to provide HIV prevention and treatment services to LGBT people," Sidibé added.
Nigeria had an estimated 3.4 million people living with HIV in 2012, the world's second largest HIV epidemic, the organisations said.
In 2010, HIV prevalence in Nigeria was estimated at 4% among the general population and 17% among men who have sex with men.