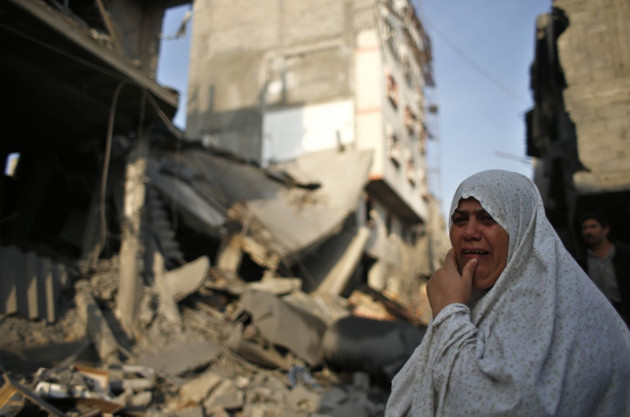 At least 11 members of a family including women and four small children have been killed in an Israeli air strike in Gaza, the most deadly single attack on Palestinian civilians since the current conflict began last week.
In a separate incident, a pre-dawn air strike targeting the Zeitoun neighbourhood in Gaza City on Monday killed at least three people, including two children. Over 30 people were injured in the attack, increasing the total Palestinian death toll to 90, according to Gaza health officials.
Meanwhile, international pressure is mounting for an immediate halt to the rocket fire from Gaza and the Israeli air strikes, as fighting in the region enters the sixth consecutive day.
UN Secretary General Ban Ki-moon said he was deeply saddened by the ongoing violence in Gaza and the reported deaths of over 10 civilians in the Israeli air strike.
"I am heading to the region to appeal personally for ending the violence and contribute to ongoing efforts to that end," said Ban. He will shortly arrive in Cairo, where Egyptian officials are leading the international ceasefire campaign.
Though the Israeli media reported that representatives from Israel had been to Cairo for the talks, there was no word on that from the Israeli government.
Israeli Prime Minister Benjamin Netanyahu said his country is ready to significantly expand its operations against the militants in the Gaza strip.
"The operation in the Gaza Strip is continuing, and we are preparing to expand it," said Netanyahu during a cabinet briefing.
"We are extracting a heavy price from Hamas and the terror organisations."
According to an Al-Jazeera report, thousands of Israeli troops have already been massed along the Gaza border indicating possibilities of an imminent ground offensive.