Gaza Strip Crisis: Iran Admits Supplying Missile Technology to Hamas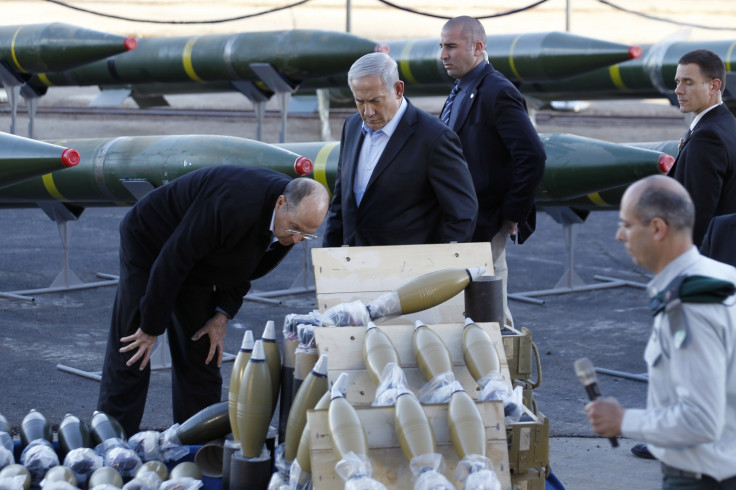 A top Iranian military official has admitted that Tehran supplied military technology to the Palestine-based militant group Hamas in its battle against Israel.
"Palestinian resistance missiles are the blessings of Iran's transfer of technology. We need to transfer defensive and military technology to Palestinians so that they can build weapons under the blockade and defend themselves," Mohsen Rezaei, a senior official at the Expediency Discernment Council, told the state-run Arabic channel Al-Alam.
The EDC is a consultative and decision-making body that advises Grand Ayatollah Sayyid
Ali Khamenei.
Iran, a staunch supporter of Hamas, has constantly condemned the Israeli offensive in the Gaza Strip.
In the past too, Iranian military officials said they had shared missile technologies with Hamas.
In the recent month-long conflict, the Israel Defense Forces (IDF) has said 3,253 rockets were fired from Gaza towards Israel.
Most of them were intercepted by Israel's Iron Dome while a few fell in empty areas.
In a letter to Iranian President Hassan Rohani, Rezaei said: "I've requested Rohani to provide air defence systems to Gaza so that Palestinians can defend themselves against invading planes. The Americans in recent days approved about $300 million to strengthen [Israel's] Iron Dome. You should provide air defence systems to Palestinians to be able to defend their people against aerial bombardment."
The Iranian defence minister has also expressed support for Hamas. He said the country's Islamic Revolutionary Guards Corps' (IRGC) is ready to assist Palestine at various levels.
Addressing Iran's military commanders, Hossein Dehqan said: "The usurper Zionist regime should be punished [for their fighting in Gaza]. Today the human society is standing at a strategic decision-making juncture and it has to show that humans, humanity and human life as well as protecting human values are still important."
© Copyright IBTimes 2023. All rights reserved.