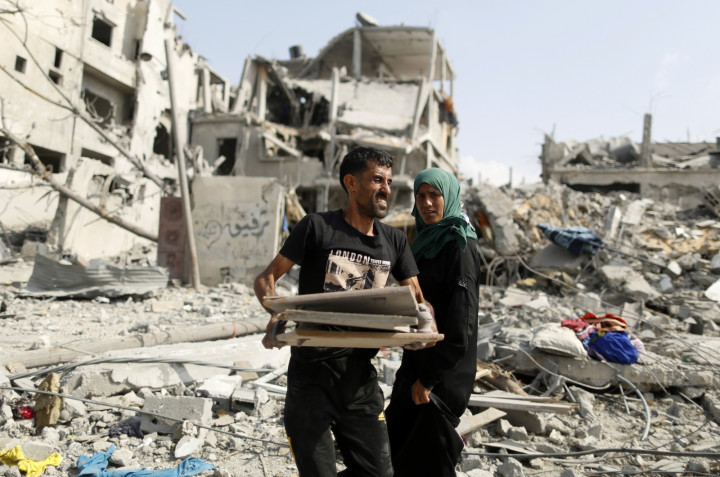 Delegates representing Israel and Hamas are in the Egyptian capital Cairo to hold peace talks in a bid to come up with a long-term solution to the conflict following a 72-hour ceasefire.
Yitzhak Molcho, a close aide of Israeli Prime Minister Benjamin Netanyahu and top-ranking defence official Amos Gilad are said to be leading the Israeli delegation.
The chief of Israel's security agency Shin Bet, Yoram Cohen, is also participating in the talks, according to local reports.
The Egypt-brokered three-day ceasefire has brought calm in the Israel-Gaza conflict which has been raging for the past four weeks claiming hundreds of lives.
Members of Hamas, the dominant force in the Gaza Strip, and the Islamic Jihad have also arrived in Cairo to take part in the negotiations.
Egyptian media reports say senior Islamic Jihad member Khaled al-Batash and leaders of Hamas's political wing Khalil al-Haya and Emad al-Alami are in Cairo to join the Palestinian representatives, who are already in Egypt.
"The deal is that we will have a 72-hour humanitarian ceasefire. During those 72 hours there will be a delegation from Israel coming to Cairo. There will be indirect negotiations between the Palestinian and Israeli sides for a ceasefire and the lifting of a siege on Gaza and other Palestinian demands," senior Hamas leader Osama Hamdan told Al Jazeera.
The international community has been urging both sides to find a permanent solution to the violence, before the 72-hour humanitarian window closes.
US behind Israel: Kerry
US Secretary of State John Kerry said in an interview with the BBC: "No country can live with that condition and the United States stands squarely behind Israel's right to defend itself in those circumstances. Period."
"I believe that the situation now that has evolved will concentrate people's minds on the need to get back to the negotiations and try and resolve the issues of the two states."