London's Tricycle Theatre Refuses to Host Jewish Film Festival due to 'Israeli Government Link'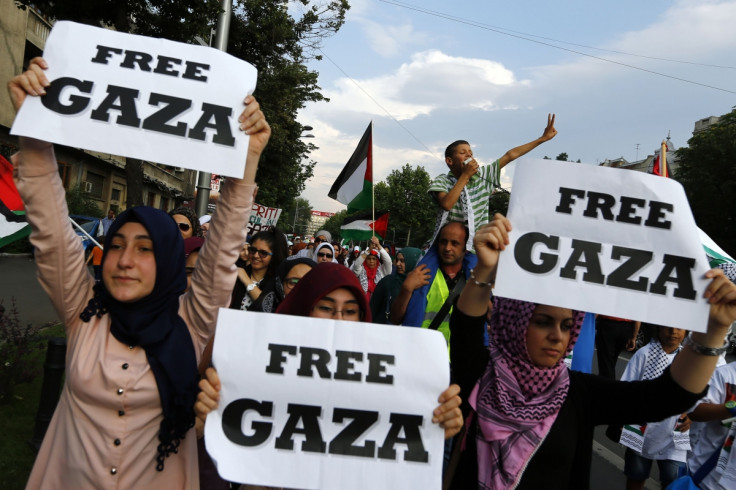 London's Tricycle Theatre is refusing to host this year's UK Jewish Film Festival (UKJFF) because the event is partly funded by the Israeli Embassy.
The theatre has hosted the awards for the last eight years, but this year told executive director Judy Ironside that due to the situation in Gaza, hosting an event funded by the Israeli government would be unacceptable.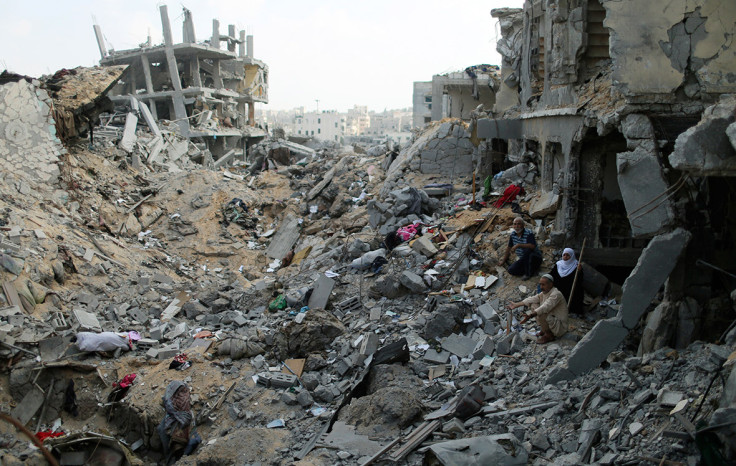 Palestinians sit in the rubble of destroyed homes after returning to Gaza City
Reuters
Ms Ironside said: "We have always sought to convey a wide perspective on the conflicts in the Middle East and initiate open dialogue with our audiences and guest speakers, and the Israeli Embassy have always supported us in this. The Tricycle have refused to take this into account in their decision."
The UKJFF added that the embassy had funded the event for 17 years and that the festival was apolitical, but the Tricycle's artistic director Indhu Rubasingham explained the theatre still wishes to host the UKJFF if no funding comes from the Israel government - or any other governmental agency in the region.
"The festival receives funding from the Israeli embassy," said Ms Rubasingham, "and given the current conflict in Israel and Gaza, we feel it is inappropriate to accept financial support from any government agency involved.
"We offered to provide alternative funding to cover the loss of the contribution from the Israeli embassy. We want the festival. However, the UKJFF decided it was not willing to decline sponsorship from the Israeli embassy and, to our regret, withdrew the festival from the Tricycle."
Although the theatre's stance had critics, including actress Maureen Lipman, others, including National Theatre director Nicholas Hytner, defended the policy.
Last week at the Edinburgh Festival a venue had to cancel a show by an Israeli theatre group when demonstrators from the Scottish Palestinian Solidarity Campaign demonstrated on the opening night. The City, a "hip hop fable", is partly funded by Israel's government. The venue said they had to cancel the show due to policing concerns.
A forthcoming festival show by Pola dance troupe, based at Ben-Gurion University, has also been cancelled due to fears over security - despite the University having Arabic students and links with Palestinian groups. Performers without Israeli government funding are not expected to face protests.
© Copyright IBTimes 2023. All rights reserved.