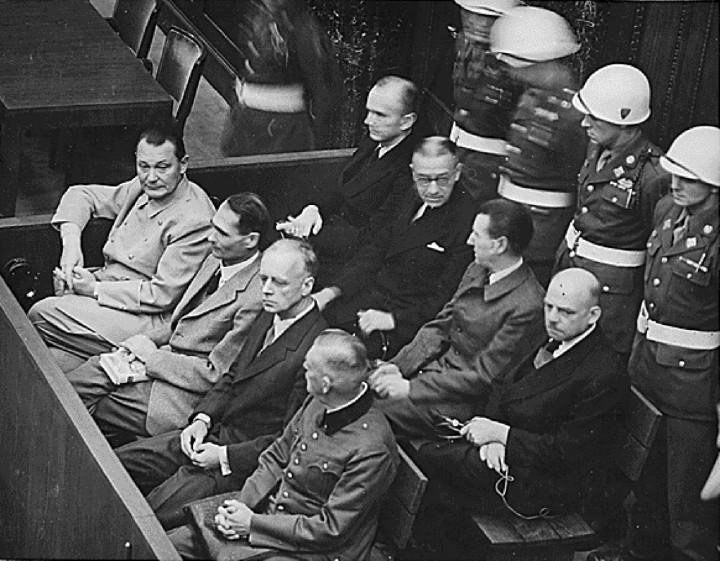 Italian academics have posted an online petition calling for a "Nuremberg" for the entire state of Israel for the "slow genocide of the entire Palestinian people", sparking accusations of anti-Semitism and Nazi parallels in the Jewish community.
The petition is headlined "We Accuse", echoing Émile Zola's "J'Accuse", an open letter which was published in the newspaper L'Aurore in 1898, in France, to condemn the widespread anti-Semitism sentiment set off by the Dreyfus Affair.
Launched by left-wing leaning professor at Turin University Angelo D'Orsi, the symbolic petition has been signed by more than 500 Italians and publicised on Historia Magistra, an academic website, and in the online edition of Il Manifesto, a left-wing newspaper, according to Haaretz.
Among the accused in the document is Prime Minister Benjamin Netanyahu and his government, which is pursuing "colonial expansionism, ethnic cleansing and massacre of civilians"; the IDF, which is using methods "more infamous than colonialism inherited by the Third Reich" and the whole Israeli society, "poisoned by racism and chauvinism".
International entities and countries such as the UN, the US, the European Union are also criticised for their negligence in blocking Israel. The petition expresses solidarity for Jewish people who condemn the "aggressions on the Palestinians" and rejects "the mounting wave of anti-Semitism".
The reference to the Nuremberg trials, the special tribunals set up by the Allied forces after World War II to bring Nazi war criminals to justice, has alarmed many Jewish academics.
D'Orsi told Haaretz that the Nazi analogy was used on purpose to "shock the Italian Jewish community". But Guri Schwarz, an Italian Jewish historian who was visiting assistant professor in Mediterranean Jewish studies at University of California, Los Angeles, said that the idea of intellectuals demanding a "tribunal to judge not individuals but an entire state gives me the chills".
Unlike Paris, where troublemakers clashed with police and attacked kosher stores and synagogues, including several that were firebombed, Italy has not seen any major anti-Jewish incidents so far.
However, anti-Semitic graffiti and flyers were disseminated in shops and walls in Rome's historical Jewish San Giovanni neighbourhood raising fears of a rise in anti-Jewish sentiment in the capital.
Swastika graffiti and posters reading "Anne Frank storyteller" have appeared on Appia Nuova street. Other posters depicting a Palestinian throwing a rock towards an Israeli tank were attached on walls in Cola di Rienzo street, in the leafy Prati neighbourhood.
In the latest episode, Italy Defence secretary Angelino Alfano expelled a Moroccan imam from the country after a video emerged online of a Friday sermon in which he publicly called for Jews to be killed "to the very last one".