Missing Israeli soldier Hadar Goldin who was earlier suspected to have been abducted by Hamas fighters has been declared dead by the Israeli Defence Forces (IDF), saying the 23-year-old infantry lieutenant was killed in combat.
It is still unclear if his remains have been recovered but the IDF said the forces have scientific evidence of his death during an encounter with Hamas militants when two other Israeli military personnel were also killed.
"A special committee led by the Israeli Defence Forces Chief Rabbi, announced the death of the IDF infantry officer of the Givati Brigade, Lieutenant Hadar Goldin, who was killed in the battle in the Gaza Strip on Friday, 1 August, 2014," read an army statement.
Earlier, Hamas said they were not holding the soldier captive and denied knowledge of his whereabouts.
Meanwhile, both Israeli Prime Minister Benjamin Netanyahu and the military wing of Hamas have vowed to press ahead with the offensive against each other.
In a televised address, Netanyahu said: "After completing the anti-tunnel operation, the IDF will act and continue to act, in accordance with our security needs and only according to our defence needs, until we achieve our objective of restoring security to you, Israel's citizens."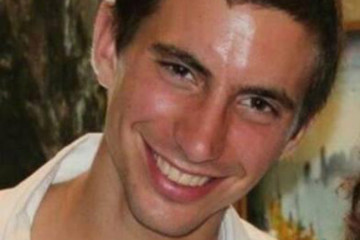 His comments followed remarks by an anonymous senior Israeli military official that the terror tunnels in Gaza are almost destroyed.
Even as a Palestinian delegation arrived in Cairo for peace talks facilitated by Egypt, Hamas said: "Netanyahu will pay for every minute he spends carrying out more aggression against our people."
While US Middle East envoy Frank Lowenstein is expected to take part in the talks, Israel is keeping away.
The three-week-long conflict has claimed at least 1,700 Palestinian lives, mostly civilians, including women and children while the death of Goldin has raised the death toll of Israeli soldiers to 66.