Gaza Strip 'Massacre' at UN School: Powerful Photos of Israeli Tank Shell Attack on Palestinian Civilians
Israeli tank shells hit a compound housing a UN school in the Gaza Strip, killing at least 15 people and wounding dozens who were seeking shelter.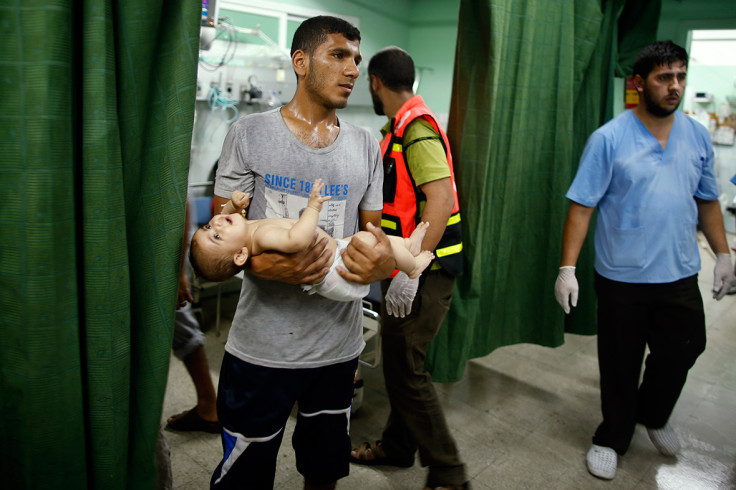 Dozens of people, including children were wheeled into a nearby hospital as sirens wailed. "Such a massacre requires more than one hospital to deal with it," said Ayman Hamdan, director of the Beit Hanoun hospital.
The director said that various medical centres were receiving the wounded after the blast hit the school in Beit Hanoun, holding about 1,500 Palestinian refugees.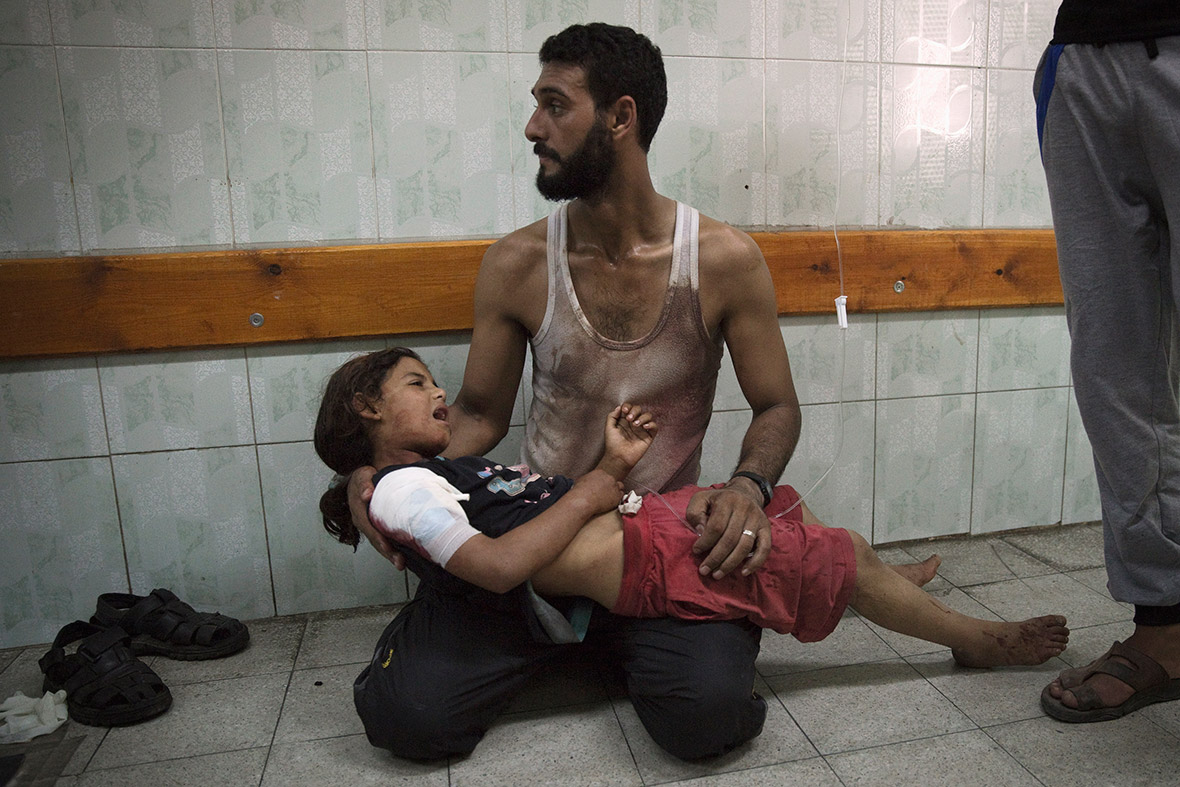 Pools of blood stain the school courtyard in Beit Hanoun, and a large scorch mark in the courtyard marks the place where one of the tank shells hit.
Israel insists it does its utmost to prevent civilian casualties but says Hamas puts Palestinians in danger by hiding arms and fighters in civilian areas.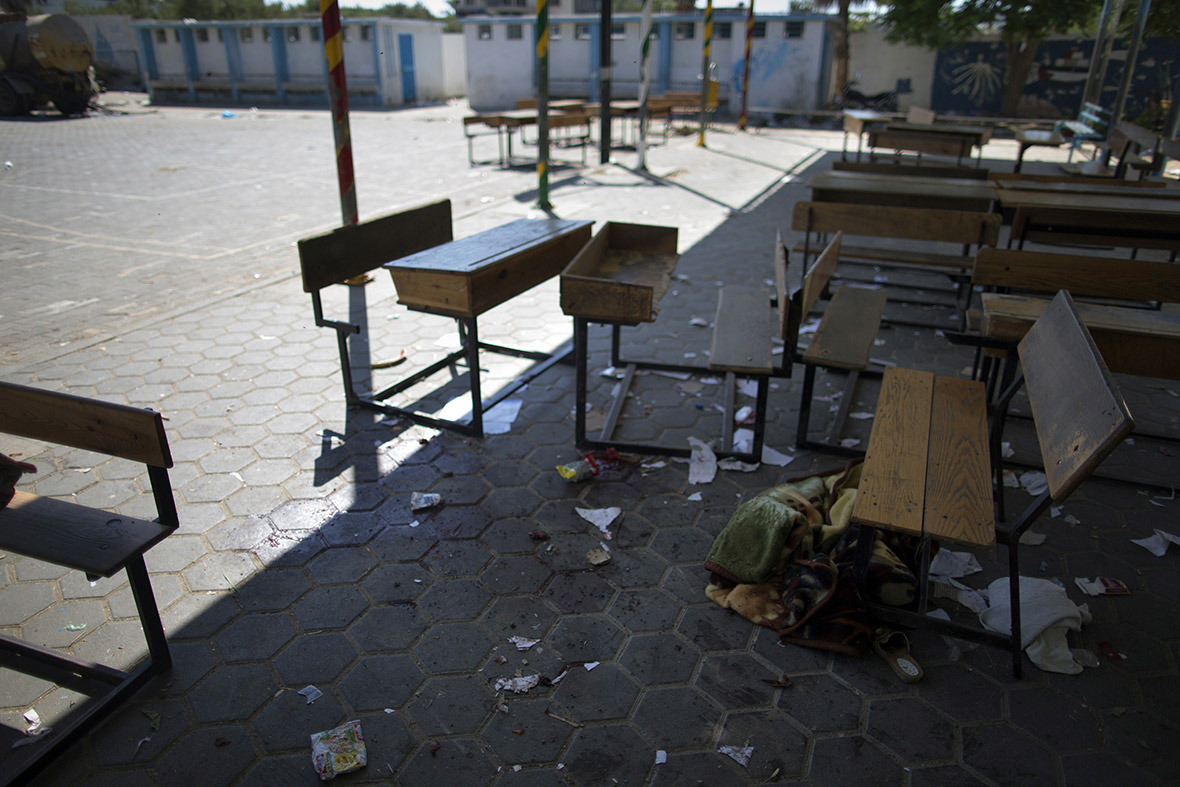 The deaths raised the overall Palestinian death toll in the conflict that began on July 8 to at least 751. Israel has lost 32 soldiers, all since July 17, when it widened its air campaign into a full-scale ground operation.
© Copyright IBTimes 2023. All rights reserved.