The international community is showing growing sympathy for sovereignty for the Palestinian people. Since Sweden became the first Western EU country last October to announce recognition, the Vatican has followed and parliaments in the UK, France, Spain and Ireland have all passed motions in this direction – albeit non-binding.
These moves are welcome gestures, but they will not change life on the ground for Palestinians, unless the international community is also prepared to seek accountability for war crimes in the region.
The Palestinian Authority announced it would, on 25 June, submit two lawsuits against Israel to the International Criminal Court (ICC) and call for a date to allow the presentation of files of Israeli war crimes. These moves follow Palestine's accession last month to the Rome Statute of the ICC, which mean violations of international law in Palestine can now be investigated.
Also, on 29 June, the UN inquiry into potential war crimes committed during the 2014 Israel-Gaza conflict – which killed more than 2,200 Palestinians, seventy per cent civilians and sixty per cent of these women and children – will be published.
This must be the trigger for a full investigation by the ICC into last year's death and destruction in Gaza.Finally we may see individuals, including political leaders, held accountable. Indeed, ICC Prosecutor General Fatou Bensada has already warned Israel that it may launch a full investigation.
According to Bensouda the ICC would "be looking at alleged crimes committed by all sides, in total independence and impartiality, and without fear or favour". That is the real meaning of justice: if human rights are to be truly universal no individual can be above the law.
Some argue that ICC investigations will endanger prospects for peace. But over the last two decades, the Israeli government has shown no interest in furthering the peace process. In a candid moment at the end of the Israeli election campaign, Netanyahu ruled out a two-state solution while he was Prime Minister. He ruled out the very premise on which decades of the peace process have been based.
'Illegal siege'
Until now, the international community's strategy has been to soft-peddle on accountability for Israel in the hope that this will help the peace process. This clearly has not worked. Impunity has only encouraged more and more aggressive attacks, resulting in the death of thousands.
Together with the illegal siege on Gaza, which has blockaded the movements on individuals and goods, this has fuelled a cycle of violence. Only by making all parties responsible for their actions under international law will there be any possibility of peace.
As lawyers and human rights activists, we have tried for many years to achieve justice through the Israeli legal system. But we have faced constant barriers to justice.
For instance, the 2013 amendment of the Israeli tort law exempts Israel from its liability for injuries and damages inflicted on civilians in Gaza. It also lowered threshold for Israeli forces using violence against civilians: they no longer have to feel in imminent danger of their life before opening fire.
Israel protests that its military tribunals are capable of dealing with the infractions of its soldiers, and thus that the ICC need not interfere. Expecting an army to investigate its own commanders, however, is too much to ask for – especially with the changes in Israel's military doctrines, which now appear to tolerate civilian deaths on a large scale. In the last three wars against Palestine, the most severe penalty handed to an Israeli soldier was seven-and-a-half months' imprisonment for stealing a credit card.
Israel's policy of transferring parts of its civilian population to illegally occupied territory – by the building of settlements in the West Bank – should also be investigated by the ICC, as such activity is classified as a war crime according to the Rome Treaty.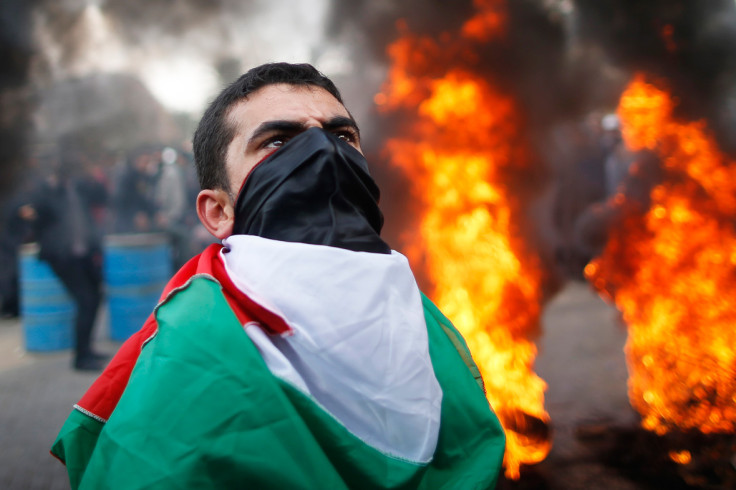 It is often said that since Israel is not a member of the ICC that there is no chance of indicting any Israeli citizen, but this is not true. The ICC has jurisdiction over any crimes committed in Palestine, irrespective of the perpetrators' nationality. Any indictment would have an immediate practical impact. Travel to other countries that are members of the ICC (for instance every EU country) would carry with it the constant risk of arrest for anyone indicted. Equally, the symbolism of an ICC indictment would be devastating for the international reputation of the country.
It is crucial that the ICC be allowed to carry on its investigations unimpeded by political interference from any quarter. Israel has blocked access to numerous investigators, including the UN Commission of Inquiry into the Gaza Conflict. We therefore call upon the European states that have shown such strong support for the ICC in the past to continue to support its independence, and allow it to work freely if it faces similar obstacles.
It should be able to investigate the conflict in Gaza in exactly the same way it investigates crimes in other parts of the world – whether in South Sudan or the Central African Republic. There must be no double standards.
The ICC's deliberations cannot help those killed last year. However, working for justice is the most effective action we can take to prevent such violence in future. There cannot be peace without justice, and it is difficult to accept that when a child is killed every two hours for 50 days that no one should be held responsible.
Raji Sourani is director of the Palestinian Centre for Human Rights, Vice President of the International Federation of Human Rights, a recipient of the Right Livelihood Award and of the Robert F Kennedy Human Rights Award.