Gazprom Hikes Ukraine Gas Bill to $5.2bn and Threatens to Cut Supply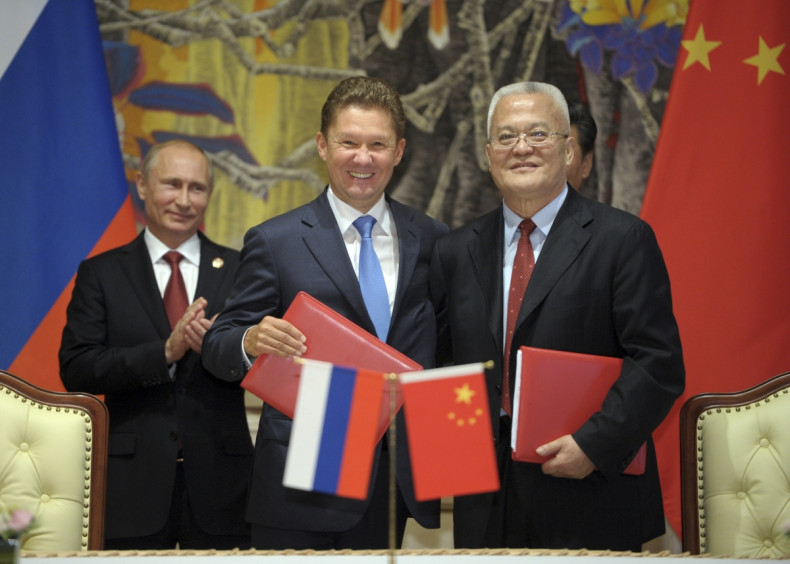 Ukraine will owe Russia $5.2bn for natural gas if it makes no payments by June 7, according to Gazprom CEO Alexei Miller.
Russia's state-controlled energy giant has threatened to stop supplying Ukraine with gas if it does not make a pre-payment for gas deliveries in June.
Miller told Russia's President Vladimir Putin that Ukraine is likely to consume around $1.7bn worth of natural gas in May, adding around 50% on its current debt.
"Thus, by June 7, Ukraine's obligations for gas payments will top $5.2bn," Miller told Putin, stressing that Gapzrom will fulfil its pledge to only supply Ukraine with the gas that it pays for in advance.
Putin told Miller that he hopes "we will not reach a situation when we will have to switch to prepayment."
Miller added that supply would be restricted from June 3 if Ukraine has not paid its outstanding gas bills.
"We've served our Ukrainian partners with an invoice for June, the deadline for payment is June 2, Monday, inclusive. If Ukraine does not transfer the money by 10:00am on June 3, Tuesday, the gas supplies to Ukraine will be limited," Miller said.
Moscow and Kiev have become embroiled in a dispute over the price that Ukraine pays for gas after the pro-Russian president Viktor Yanukovych was ousted from Kiev in February.
Moscow had previously dropped the price it charges Ukraine to $286.50 per 1,000 cubic metres after Yanukovych rejected closer ties with the European Union (EU) in favour of a trade agreement with Russia. Gazprom reinstated the previous price, $485 per 1,000 cubic metres, after Yanukovych was replaced with a pro-European interim government.
Ukraine's government has refused to pay for gas at the new rate, rejecting it as a "political" price. Gazprom reacted by threatening to cut off gas supplies to Ukraine if it does not pay. Putin has warned European leaders that could be affected if gas deliveries to Ukraine are stopped.
The EU relies on Russian for around a third of its gas needs, 40% of which arrives via pipelines that pass through Ukraine.
Moscow and Kiev have twice been involved in a dispute over gas prices, leading Moscow to cut off gas supplies in the winters of 2006 and 2008. Ukraine suffered supply shortages while some European countries were also affected before the disputes were resolved.