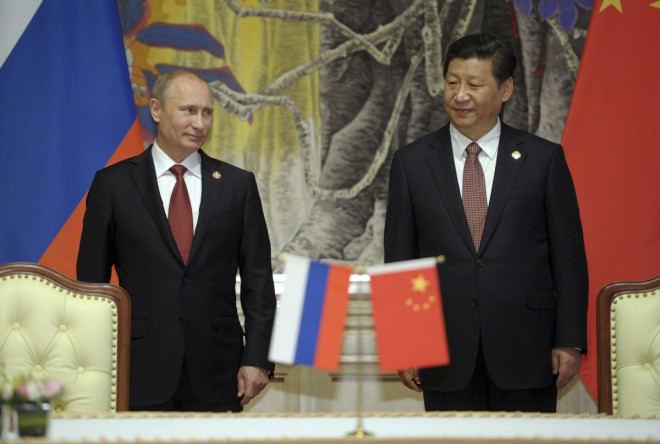 Russia's landmark gas deal with China will have an impact on gas prices in Europe and international liquefied natural gas projects, according to Gazprom's chief executive.
Russia's state-owned energy giant Gazprom signed a 30-year gas supply deal with China worth more than $400bn (£237.5bn, €293.5bn) during Russian President Vladimir Putin's visit to Shanghai.
Speaking at Russia's global business forum in St Petersburg, Gazprom CEO Alexei Miller said the implications of the deal should not be understated.
"Literally a day ago a really historical event took place, an epoch-making event. We, Russia and Gazprom, have discovered the Asian gas market for ourselves," Miller said.
"It can be assumed that the signing of the contract will affect gas prices on the European market," he added.
Miller said the Sino-Russian deal will have an impact on liquefied natural gas projects in east Africa, Australia and west Canada.
"This is the contract, which will influence the whole gas market," Miller said.
Ratings agency Fitch said the deal "sets a new benchmark for what China is willing to pay for natural gas over longer-term contracts."
While neither side confirmed the price in the gas supply contract, industry analysts said it was somewhere between $350 and $380 per 1,000 cubic metres, similar to the price European utilities have paid in long-term contracts signed in the past two years.
The project will require a new pipeline to be built in order to transport the 38 billion cubic metres of gas from eastern Russian gas fields to China's coastal cities each year.
Gazprom Export chief exec Alexander Medvedev said the two sides had agreed a $25bn prepayment as part of the deal.