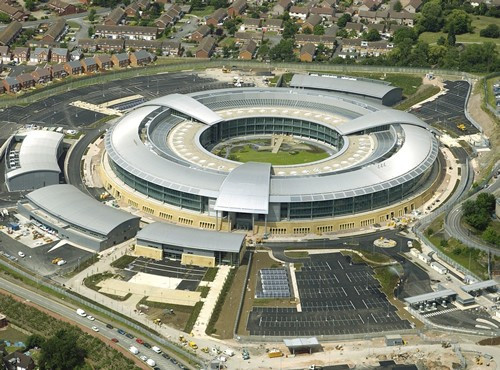 Britain's GCHQ is to submit a report to the UK parliament's Intelligence and Security Committee (ISC) over its alleged links with the covert US spy programme, Prism.
The committee's chairman, Sir Malcolm Rifkind, said the eavesdropping agency will report "very soon".
GCHQ has been forced to take the step following revelations that it used data gathered in Washington from top US internet companies through a secret spy programme.
The Guardian has reported that Britain's intelligence officials had access to the information collected by America's secret surveillance programme.
"The ISC is aware of the allegations surrounding data obtained by GCHQ via the US Prism programme. The ISC will be receiving a full report from GCHQ very shortly and will decide what further action needs to be taken as soon as it receives that information," said Sir Malcolm.
The programme was set up by the National Security Agency (NSA) in the US to boost its defence capabilities. Its existence was exposed earlier this week, much to the embarrassment of authorities in Washington and London.
According to the report, GCHQ has had access to the Prism system since June 2010. The agency, however, defended its links, saying its conduct is legitimate.
"GCHQ takes its obligations under the law very seriously. Our work is carried out in accordance with a strict legal and policy framework which ensures that our activities are authorised, necessary and proportionate, and that there is rigorous oversight, including from the Secretary of State, the Interception and Intelligence Services Commissioners and the Intelligence and Security Committee," it said earlier.
Members of the ISC are also going to the US to meet top American intelligence officials in connection with the latest exposés.
Central to the allegations is the suggestion that thousands of Britons could be spied on by using data collected in America to circumvent UK restrictions.
The recent disclosures have drawn sharp remarks from critics. Keith Vaz, Commons Home Affairs Committee Chairman, said that the agency's links with the spy programme "seems to be the snooper's charter by the back door".
Yvette Cooper, shadow home secretary, urged David Cameron to ask ISC to probe the "the UK's relationship with the Prism programme, the nature of intelligence being gathered, the extent of UK oversight by ministers and others, and the level of safeguards and compliance with the law".
Cooper added: "It is important for the UK intelligence community to be able to gather information from abroad including from the United States particularly in the vital counter terror work they do. However, there also have to be legal safeguards."