Britain's cyber cops reportedly believe that last month's global ransomware attacks, which hit the NHS as well as numerous organisations across the world, was launched by North Korea. Britain's National Cyber Security Centre (NCSC), a fork of GCHQ, led the international investigation into the WannaCry attacks. The NCSC, along with the NSA, as well as several cybersecurity firms blame the attacks on a North Korean hacker group called Lazarus.
The NCSC came to the conclusion that the Lazarus group was behind the WannaCry attacks as part of their own probe into the incident, BBC reported. The attack was not specifically targeted toward the NHS or the British government, instead, experts consider it to be a revenue-generating scheme that quickly got out of hand.
Security experts have previously linked the Lazarus group to a series of cyberattacks across the globe. The group was also blamed for the Sony hack by the FBI. More recently, the experts have linked the group to a slew of bank hacks across the globe. The North Korean hacker group has also been tied to the massive Bangladesh Bank hack, which saw $81m stolen by hackers. The nature of the attacks indicate that they may be financially and not politically motivated.
However, Pyongyang has denied claims linking it to the WannaCry attacks, calling the allegations "ridiculous."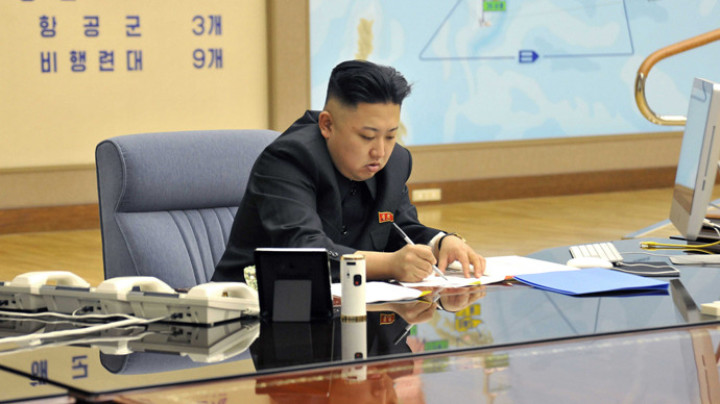 Despite the Lazarus group being linked to North Korea, the role of Pyonyang's leadership in directing the attacks still remains unclear. Some experts believe that the hermit kingdom's much publicised cyber army primarily functions as a money-making unit, even as North Korea's economy faces numerous international sanctions.
"In this context, criminality, terrorism, and destructive cyber attacks all fit within the North Korean asymmetric military strategy which emphasizes surprise attacks and mixed tactics. The criminality and cyber attacks also have the added bonus of enabling North Korea to undermine the very international economic and political systems that constrain and punish it," cybersecurity firm Recorded Future said in an analysis of the hermit kingdom's activities.