Putin mockingly offers James Comey asylum, compares him to Edward Snowden
Comey testified last week that he leaked a memo detailing a conversation with US President Donald Trump.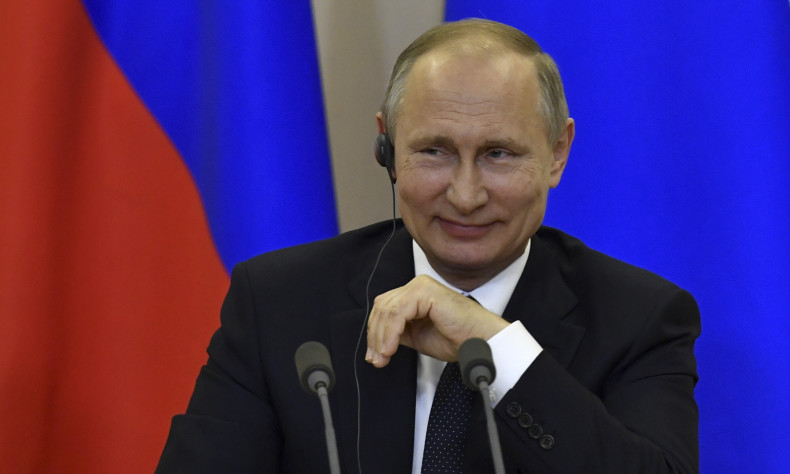 Russian President Vladimir Putin jokingly compared former FBI director James Comey to Edward Snowden, when commenting on questions regarding Comey's testimony to the US Senate Intelligence Committee. Putin also offered Comey asylum from "political persecution," according to media reports.
Comey testified last week that he leaked a memo detailing a conversation with Donald Trump to the press. Although Trump has denied Comey's version of the event, the White House has since seized Comey's confirmation of leaking information to the media to attack his credibility.
"If Comey will be under the threat of political persecution, we are ready to accept him here," Putin said, the state-run TASS news agency reported.
"It sounds very strange when the head of the security services writes down a conversation with the commander-in-chief and then leaks it to the media through his friend. How, in that case, does he differ from Snowden?" Putin joked, the Daily Dot reported. "He is not a head of the special services, but a human rights activist."
Putin is not the only one to take a dig at Comey. Shortly after Trump fired the ex-FBI director, WikiLeaks founder Julian Assange tweeted out his reaction, offering Comey a job.
"WikiLeaks would be happy to consider hiring James Comey to help lead its DC office should he like to properly investigate the US government". Assange said: "FBI source says the FBI will now start leaking like Niagara. But please FBI friends full docs or you know the press will spin it!"
Putin also maintained his stance of Russia not having interfered with the US election, once again refuting the US intelligence community's assessment of Moscow's involvement in the DNC (Democratic National Committee) hack.
The Russian president has dismissed all allegations of election interference, despite mounting evidence provided by the infosec as well as the US intelligence community about hackers associated with the Kremlin having been tied to the attacks that targeted the Democratic Party during the 2016 US presidential election.
Earlier in the week, the US Senate, in a resounding bipartisan vote, approved new sanctions against Russia over alleged election interference attempts. The Senate's decision came even as the US intelligence agencies and the Justice Department conduct several investigations into Russia's alleged attempts to sway the presidential elections as well as Moscow's possible collusion with US president Donald Trump's campaign.