Social media giants are failing to do their bit to help bring paedophiles, arms dealers, fraudsters and drug-dealers to justice, according to a senior security official within Government Communications Headquarters (GCHQ).
The unnamed source says social media companies will only pass on information about criminals if their activities pose a clear risk to life and are also improving their encryption services, making it harder to gather evidence against criminals.
"The criminals and the environment we are operating in is now much more challenging," the source told the Daily Telegraph. "We are able to ask the communication providers for their help but many only share information if there is a direct threat to life. Much of our work does not meet that threshold."
Chairman of the Commons home affairs select committee Keith Vaz said: "It is concerning that these companies are applying a criteria which will mean that they will not supply information that would assist with the apprehension and prosecution of serious criminals. They need to cooperate fully so that those who break the law can be brought to justice."
Social media organisations have improved their encryption services in a bid to ensure there is no repetition of the Edward Snowden leaks, which revealed how easy it was for intelligence agencies to gather information. However, this improved security has made it harder for these same agencies to target criminals.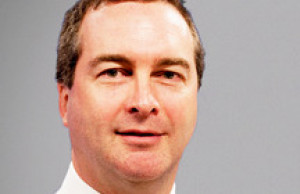 The new attack on social media organisations comes in the wake of claims by GCHQ's new director Robert Hannigan last November that sites like Facebook and Twitter had "become the command and control networks of choice for terrorists and criminals".
Hannigan's attack followed revelations that one of the killers of Fusilier Lee Rigby, Michael Adebowale, had posted threats on Facebook months before carrying out the attack.
Although Facebook's automatic warning system did not detect comments, it had previously shut down Adebowale's accounts because he discussed terrorism but did not notify security officials.
Hannigan's comments were endorsed at the time by Metropolitan Police Commissioner Sir Bernard Hogan-Howe, but were attacked by privacy campaigners.
Shami Chakrabarti, director of Liberty, said: "In what democracy do securocrats dictate policy or make law? Mr Hannigan shouldn't grab the megaphone whilst wearing the headphones or use threats and smears that ignore due process and the rule of law.
"Rather than trashing our best traditions for convenience, the UK should lead the way on improving lawful access to data between states in the fight against terrorism."