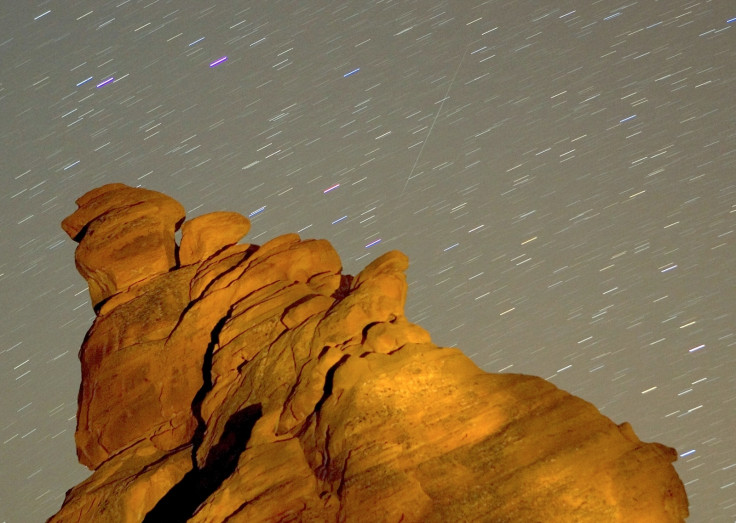 Skywatchers across the globe are in for a treat as the annual Geminid meteor shower is set to take place on December 13-14, creating stunning views of shooting stars across the night sky.
Named after the constellation Gemini, Geminids are seen every year in the month of December when the Earth passes through a trail of dusty debris from space object 3200 Phaethon. As this material comes in contact with our atmosphere, it starts burning up, creating the beautiful night show.
This year, the glowing meteor shower will begin on the evening of 13 December and continue until the early morning hours the next day. Skywatchers will get to see around 60 meteors every hour. However, during peak hours after midnight, the number of shooting stars could be as high as 100 or above.
"Geminid activity is broad," said Nasa's Bill Cooke. "Good rates will be seen between 7:30 pm on December 13 and dawn local time the morning of December 14, with the most meteors visible from midnight to 4 am on December 14, when the radiant is highest in the sky." The radiant point of these meteors – from which they appear to burst out – is in constellation Gemini.
The conditions for watching the event are also perfect. According to Nasa, unlike last year, Geminids will appear clearly in the night sky with a "thin, waning crescent Moon". For best viewing, it is advised to look before the moon rises.
How to watch Geminids this year
Geminids will be seen all over the world, but people in the Northern Hemisphere will have the best seats to enjoy the show compared to those in the Southern Hemisphere.
For people in the UK, constellation Gemini will appear in the eastern skies next week and that would be the best direction to look for the shooting stars.
As meteor showers appear best in dark skies, picking a viewing spot with open sky and minimal light pollution would be ideal. Just get to the place of your choice, lie back and wait for the show to start.
And in case the skies are not clear, you can even watch the meteor shower online. Slooh will broadcast the event, using live feeds from multiple observatories, and from sites in the UK, Sweden and Connecticut in the US. The livestream will start at 9pm EST on December 13.